---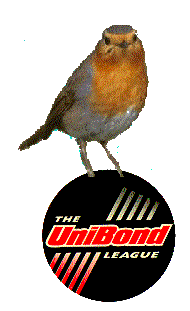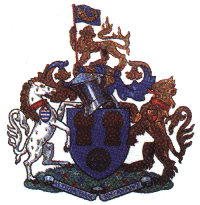 Altrincham Football Club
Centenary Events
2003-04
Background:
In 1903, Broadheath F.C. moved from their own neighbourhood, which lies a mile or so north of Altrincham town centre, to play their games at Pollitt's Field, which was located about 200 yards west of the current Moss Lane ground of Altrincham F.C.. With the change of ground came a change of name to Altrincham Football Club and it is the anniversary of this event which the Club is to commemorate throughout this season.
The history of Altrincham F.C. is here. For more on Pollitt's Field and Altrincham's first games there, click here.
Centenary Events
Now!
Centenary Plate for Sale. A limited-edition, boxed centenary plate is available for £25. Only 100 will be produced and 30 of these are being given to opposing clubs this season. To order e-mail here. See Alan Johnson's photosite for a picture of the plate.
---
Sunday 24th August 2003
STAR Sponsored Pub Crawl, details on STAR site.
---
Sunday 21st September 2003
Centenary Dinner at Le Meridien Palace Hotel, Manchester
Time: 7 p.m. for 7.30 p.m. Dress: Black Tie. Full details and booking form here.
---
Friday 31st October 2003
STAR AGM, details on STAR site.
---
Friday 5th December 2003
Karaoke Night, in the Noel White Suite.
---
7 February 2004
Famous Five, in the Noel White Suite, Moss Lane.
The Club is holding a "Famous Five" night at which five of its players will comprise a forum in the Sponsors' Lounge at Moss Lane on Saturday, February 7th, at 7.30pm for 8pm, after the away game at Ashton United. The five will include Mark Maddox and Rod Thornley. Tickets, available from the club, are £15 and include a choice of a curry or hot pot supper.
---
March 2004
Alty Legends Night, in the Sponsors' Lounge, Moss Lane.
---
April 2004
End of Season, Past v Present Football Match.
---
15 May 2004
Centenary Gala Ball, at Old Trafford (Manchester United FC).
NB: Date changed from 27 March to 15 May!
In celebration of 100 years of Altrincham Football Club, the directors are pleased to announce that Saturday 15 May is the date for a glittering Gala Ball in the International Suite at Old Trafford.
Manchester United have kindly offered their hospitality and use of facilities at Old Trafford to ensure that this black-tie evening will be one not to be forgotten. Former stars of both clubs will be in attendance with entertainment provided by Mr Cole Page, ORANGE & DJ Keith Fane.
Tickets are £500 per table of 10 or individual tickets at £50. To reserve tickets please complete the booking form, here.
---