S.A.F.E. (Supporters' Assocation) Meetings and Public Meetings

27 April, 2001
The Supporters' Association: S.A.F.E (Save Altrincham's Football Existence)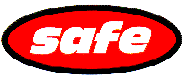 S.A.F.E. is the Altrincham supporters' club and membership is a bargain, bringing with it newsletters, access to S.A.F.E. meetings which are usually attented by representatives of the Board and the playing staff, discounted coach travel to all competitive away matches and the opportunity to help the Club by assisting with fundraising activities.
As regards away travel, coaches are arranged for all first-team competitive away games. S.A.F.E. operates on matchdays from a marked cabin sited at the Golf Road/Moss Lane corner of the ground and is open before first-team matches and at half-time. A S.A.F.E. committee member, Mark Eckersall, is the Association's Director on the Board of Altrincham F.C., and this gives supporters a direct line to those who run the Club.
Membership costs just £3 a year (OAPs £1-50, Juniors £1, Families £5) though members are invited to donate more if they can afford to do so! S.A.F.E. also runs an annual Player of the Year poll as well as fundraising activities.
For notes of SAFE meetings, please see below. A S.A.F.E. in Exile group was formed in 2000 for Altrincham fans who live outside the Greater Manchester area and those interested in joining the Exiles and receiving their newsletter should contact Jacqui Forster.
---
Meeting Notes The notes below do not necessarily reflect the views of Altrincham Football Club or of S.A.F.E. However, it is hoped that they are an accurate reflection of the meetings in question.