---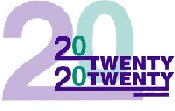 20-20 RESEARCH ARE THE YOUTH TEAM'S SPONSORS
Click the logo to visit their website.
---
Match Reports, 2002-03
---
ASHTON ATHLETIC (0) 0
ALTRINCHAM YOUTH (2) 2
NWYA Premier Division match,
played on Sunday, 2 March 2003
at 2p.m.
---
ALTRINCHAM TEAM
ALTRINCHAM (White shirts, black shorts & socks): 1. Richard HARRISON, 2. Paul GLYNN (capt.), 3. Mark GRIFFITHS, 4. Alex FROST, 5. Greg BYRNE, 6. Jon McEVOY, 7. Michael BAILEY, 8. Todd HAYES, 9. Andy THORPE, 10. Francis EVANS, 11. Josh COLLINS. Subs: 12. Adam DOUTHWAITE, 14. Stevie TAYLOR, 15. Anthony POTTS, 18. Barry GEORGE (gk).
---
MATCH REPORT
Based on information kindly supplied by George Heslop.
Injuries to members of the Altrincham first team meant that Youth team striker Steve Lunt was rested today after he had been involved for 45 minutes in yesterday's UniBond Premier League match against Worksop Town. Likewise, Francis Evans and Jon McEvoy were limited to playing only the first forty-five minutes of this match as they, too, may be involved with Tuesday's first-team squad at Barrow. Andy Thorpe came in to replace Steve in attack. Striker Luke Killeen is out for some time with a hamstring injury whilst Joel Ekolongeni's work commitments ruled him out, too.
Altrincham nearly fell behind in the first few minutes when Alex Frost slipped on the tricky surface and the Ashton no.10 got through on goal but Richard Harrison was out quickly to narrow the angle and the chance went past the post. As Altrincham got used to the pitch and the wind direction, they proceeded to play well and won four corners in five minutes. However, only one of these required a good save from the Ashton keeper. After 12 minutes a good ball into the box was flicked on by Francis Evans to Mike Bailey who made too firm contact with the ball and his header narrowly cleared the bar. After 25 minutes, Mark Griffiths, playing at left-back, floated a fine free-kick towards the back post where it came back off the upright. Mark soon put in a similar cross from open play, which cleared the keeper and as it headed goalwards a defender guided it into the opposite corner to give Alty the lead through an own goal (30 mins).
Altrincham continued to use the ball well despite some late tackling which conceded a number of free-kicks. One such tackle led to lengthy treatment for Mark Griffiths but two minutes before the interval Altrincham doubled their lead. This goal came from a back-header by Andy Thorpe, which went past the keeper, but Francis Evans got round the back of him to hook the ball home.
---
Half-Time: ASHTON ATHLETIC (0) 0 ALTRINCHAM YOUTH (2) 2
---
At the interval the pre-arranged substitutions of Jon McEvoy and Francis Evans took place. Stevie Taylor came on in left midfield, Josh Collins moved forward to replace Francis Evans and Adam Douthwaite slotted in at right back, as Paul Glynn moved into McEvoy's slot in right midfield.
Altrincham continued to play well and used space well as they battled with a cross-wind. Altrincham then had to make a further change when Mark Griffiths's ankle injury became too painful for him to continue. Anthony Potts came on for him but went up front, with Josh Collins moving back to left midfield and Stevie Taylor slotting in at left back. The re-adjusted Altrincham back four played very well and for the second week running Altrincham achieved a clean sheet. Keeper Richard Harrison had only one notable block to make as Altrincham kept things tight and came away with three deserved away points.
Steve Lunt came in for some ribbing from his team-mates as within 24 hours of appearing on the front of the matchday programme at Moss Lane yesterday, he was today employed in a new role in charge of his team-mates' water-bottles!
---
Full-Time: ASHTON ATHLETIC (0) 0 ALTRINCHAM YOUTH (2) 2
---
Link to Home Page
---

Copyright: ©


Compiled by John Laidlar