---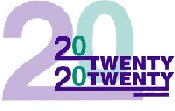 20-20 RESEARCH ARE THE YOUTH TEAM'S SPONSORS
Click the logo to visit their website.
---
Match Reports, 2002-03
---
ALTRINCHAM FC YOUTH (1) 4
MARINE A (1) 1
NWYA Premier Division match,
played on Sunday, 23 March 2003
at 2p.m.
---
LINE-UP
ALTRINCHAM (Red & white striped shirts, white shorts & socks): 1. Richard HARRISON, 2. Adam DOUTHWAITE, 3. Mark GRIFFITHS, 4. Michael BAILEY, 5. Greg BYRNE, 6. Jon McEVOY, 7. Francis EVANS (capt.), 8. Stevie TAYLOR, 9. Joel EKOLONGENI, 10. Luke KILLEEN, 11. Josh COLLINS . Subs: 12. Paul GLYNN, 14. Stuart COOK, 15. Andy THORPE, 16. Anthony POTTS, 18. Tom READ (gk).
MARINE A: 1. PEREZ, 2. LONG, 3. SHERRIN, 4. KEARNEY, 5. WESTON, 6. GREENWOOD, 7. JENSEN, 8. LANCASTER, 9. McGUIRE, 10. GIBBINS, 11. LANGTON, 12. TOWNLEY (gk), 14. AGIAMANYA, 15. SANTANGALI, 16.SURREY? 17. GODFREY
---
MATCH REPORT
Left: Richard Harrison makes an important early save.
This game took place in very warm conditions for March, on a hard and dusty pitch which had endured well over a week without rain. Altrincham had Mark Griffiths and Luke Killeen back in the starting line-up after injury but captain Paul Glynn was only on the bench as he had played for 90 minutes the previous day in a county FA representative match in Newcastle-upon-Tyne. So, Francis Evans wore the captain's armband today.
Marine won an early corner after a good run by Lancaster and though Richard Harrison could not hold the resulting flag-kick, the ball was cleared. Gibbins then advanced up the Marine left before the pacey Agiamanya got through the defence and fired in a shot which Harrison saved well at the expense of a corner (see picture). However, in what was virtually their first serious attack, Altrincham then took the lead against the early run of play. Evans played a superb diagonal ball forward, to his right, from central midfield where McEvoy gathered it as he advanced towards the right hand edge of the Marine penalty area. McEvoy drove the ball firmly into the net to make it 1-0 (7 mins).
Right: Francis Evans wore the captain's armband today.
Altrincham now began to settle down and were more or less camped in the Marine half for the next ten minutes. However, the dangerous Agiamanya broke away, catching the Alty defence square, and got through to the penalty area, one on one, against Richard Harrison. The Marine striker finished coolly with a low shot into the corner of the net to the keeper's right (19 mins). The game then went through a period in which the two defences stifled each other's attacks with Bailey and Byrne keeping Marine at bay, aided by Griffiths and Douthwaite. Jon McEvoy was playing well on the right whilst Taylor and Evans in midfield were also working hard. However, in the final ten minutes of the half the game got more lively as Alty won a free-kick, after Collins had won possession and had been fouled. From Griffiths's free-kick an Alty corner followed. Taken by McEvoy,this was caught by Perez in the Marine goal (35 mins). Good covering by Douthwaite then led to a Marine corner, on their left, but from a resulting breakaway Alty won another corner for themselves. Once again, this was cleared before Marine won a further corner before the interval but the break arrived with the sides locked at 1-1.
---
Half-Time: ALTRINCHAM FC YOUTH 1 MARINE A 1
---
Right: Michael Bailey outjumps his opponent.
Marine won two corners in the first five minutes of the second period before Killeen advanced into the Marine box but was crowded out by defenders. Following an excellent tackle by Bailey, the Alty centre-back needed treatment from Neil Thomason (61 mins). Alty then brought on Paul Glynn for Josh Collins, with Paul taking up the right-sided midfield slot (63 mins). Soon after this, Taylor did well before being fouled by Long, by the left touchline some 25 yards out. In a carbon copy of his free-kick from the same spot against Leigh RMI in an earlier game of the season, Griffiths's superbly flighted free-kick came back off the inside of the far post with the keeper beaten (65 mins).
Left: A dog runs circles round Joel Ekolengeni as its female owner chases it!
Altrincham then made another change with Andy Thorpe replacing Luke Killeen up front (67 mins). Alty were now on top and a good run by McEvoy ended in his shot being blocked. Taylor then showed some fine skill and from his cross Evans's header came to Ekolongeni in front of goal but he miskicked and the chance was gone (71 mins). However, Alty went ahead a minute later when McEvoy and Glynn combined to set up McEvoy for a close-range finish (72 mins). Soon after this, there was a dramatic intervention from a black dog, with a ball in its mouth, which raced onto the pitch and halted proceedings as it careered around the midfield. When play resumed, Marine showed that they were not finished when a 25-yard effort from Long just cleared the Alty bar. Next, Ekolongeni won a corner from a Glynn feed on the Alty right, but Perez caught Glynn's corner-kick.
Mark Griffiths's superb free-kick goal; the scorer is in the far distance, near the touchline.
Marine made a triple substitution with nos. 15, 16 and 17 replacing 6,8 and 11 and they soon won a corner on their left. However, this was then followed by an Alty corner, from Glynn, which the Marine keeper parried clear (82 mins). Alty next won a free-kick, on the left 25 yards out, and once again Griffiths lined up a shot. This time his excellent curling free-kick from near the touchline was touched, above his head, by the stretching keeper and knocked up onto the bottom of the cross bar from where it dropped down into the net (85 mins).
Jon McEvoy (right) had a fine game.
Alty were now well in control and brought on Potts to replace Taylor. A late tackle on Thorpe saw him need treatment and the offender, Sherrin, was booked. From Glynn's free-kick, Thorpe himself drove a good shot wide (88 mins). Alty did not rest on their laurels and Paul Glynn strode through the centre before planting a fine shot into the upper part of the net to make it 4-1 shortly before the final whistle (90 mins). Alty's strong finish had given them a margin of victory which had not seemed probable midway through the second half. They have still lost just once in the league this season and also remain in contention in the cup competitions.
---
Full-Time: ALTRINCHAM FC YOUTH 4 MARINE A 1
---
Link to Home Page
---

Copyright: ©


Compiled by John Laidlar