---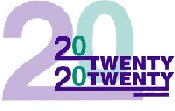 20-20 RESEARCH ARE THE YOUTH TEAM'S SPONSORS
Click the logo to visit their website.
---
Match Reports, 2002-03
---
NEW MILLS FC YOUTH (3) 5
ALTRINCHAM FC YOUTH (2) 4
NW Youth Alliance Premier Division match
played on Sunday, 30 March 2003
at Church Lane, New Mills, 2p.m.
---
LINE-UP
ALTRINCHAM (All white): 1. Tom READ, 2. Alex FROST, 3. Mark GRIFFITHS, 4. Michael BAILEY, 5. Greg BYRNE, 6. Jon McEVOY, 7. Francis EVANS (capt.), 8. Todd HAYES, 9. Joel EKOLONGENI, 10. Luke KILLEEN, 11. Josh COLLINS . Subs: 12. Adam DOUTHWAITE, 14. Andy THORPE, 15. Chris DAVIS, 16. Anthony POTTS, 17. James CARTY.
NEW MILLS (Yellow shirts and socks, black shorts): 1. D. WILDE, 2. D. STANSFIELD, 3. Kelvin LUGSDON, 4. C. ADAM, 5. C. SCOTT, 6. I. HOPE, 7. C. PRODROMIS, 8. D. JACKSON, 9. Keiran LUGSDON 10. D. HALL, 11. C. CORAM. Subs: 12. M. GOODWIN, 13. D. KELLY, 14. T. WEATHERSLEY, 15. D. THOMAS, 16, L.HAMPSON.
---
MATCH REPORT
Alty were without regular keeper Richard Harrison who was unavailable and deputy Barry George, who is recovering from a broken hand. So, today a debut was given to Tom Read. Also out of today's line-up was captain Paul Glynn, who was not fully fit. Striker Steve Lunt was, with Paul Glynn, also a spectator as he was being rested because of his likely involvement in tomorrow's first-team game at Droylsden. So, into the side which had won the Cheshire FA District Cup less than 48 hours earlier came the strike pairing of Joel Ekolongeni and Luke Killeen whilst Michael Bailey reverted to centre-back. This was Alty Youth's first visit to Church Lane, a well-maintained ground with a modern clubhouse, set against an attractive backdrop of the Derbyshire hills. The game kicked off 19 minutes late due to the late arrival of the officials who had been officiating in Liverpool earlier in the day. One of the referee's assistants was one of the youngest match officials that many of the spectators had ever seen but he gave an excellent performance on the line as did the two other more experienced officials.
Joel Ekolongeni, far left, about to get on the end of Francis Evans's deflected free-kick and score Alty's second goal.
Altrincham got off to perfect start when, well inside the second minute, Joel Ekolongeni scored from an acute angle with a low shot from the left of goal. However, New Mills equalised straight from the re-start, through Hall, following a movement up the right past a square Alty defence (3 mins). A feed from Killen then set up a fine drive from Ekolongeni which keeper Wilde beat out well to concede the game's first corner (10 mins). This was followed by a second corner from which Alty hit the bar and, then Ekolongeni lashed a shot wide. At this stage it looked as if Alty would go on to dominate the game. Another Alty corner came and went before McEvoy got the ball to Ekolongeni who shot over the bar (22 mins). A late tackle by Adam on McEvoy then gave Alty a free-kick about 20 yards out, to the right-centre of goal. Francis Evans's free-kick hit the wall but span into the air to Joel Ekolongeni who, advancing from the left, headed it home to restore Alty's lead (24 mins).
New Mills won their first corner after 25 minutes and, three minutes later, Hope had to limp off to be replaced by Hampson. The home side now began to press forward and a ball into the Alty box from the right came off a defender and dropped to the unmarked Kelvin Lugsdon, who calmly slotted home the second equaliser of the game from six yards (34 mins). Alty won two more corners but New Mills took the lead when Hall played a fine ball over the Alty defence which found Prodromis, who expertly lobbed the advancing Read to give New Mills the lead. The Millers had had three chances and taken them all (39 mins). Half-time came with Alty's six-month unbeaten record in jeopardy.
---
Half-Time: NEW MILLS FC YOUTH 3
ALTRINCHAM FC YOUTH 2
---
Above: Luke Killeen battles for the ball.
The pitch at New Mills has a marked slope from one goal to the other and in the second half Altrincham were playing downhill. But any potential advantage from the incline was soon lost when, within four minutes of the re-start, New Mills extended their lead to 4-2. The goal came from Kelvin Lugsdon, who fired a superb volley into the top corner of the net, to Read's left, from just outside the box in a central position. Alty soon changed things, with Killeen giving way to Andy Thorpe up front (52 mins). Hayes then had a shot well saved (54 mins) before Alty were stunned by a fifth New Mills goal. This came when Keiran Lugsdon got behind Greg Byrne and found the top corner of the Alty net. (59 mins).
Left, Josh Collins scores the third Alty goal.
Alty responded with two corners before a freekick from Byrne, taken inside his own half, found Collins at the back post and he scored with a stooping header (66 mins) to make it 5-3. Immediately Alty brought on Carty for his debut in midfield, replacing Hayes. Carty has recently joined the Alty Youth team from Sale United. Immediately, a shot from McGrath was handled in the box but the ref must have thought it was accidental. Another Alty corner followed and, indeed, the visitors dominated play for the rest of the game. After 72 minutes Mark Griffiths was replaced by Adam Douthwaite who went into right midfield with Collins dropping to left-back. McEvoy's skill won another corner and shortly afterwards the same player got free on the left but his shot went across the face of goal (74 mins).
Above Francis Evans nets goal no.4.
Both sides won a couple of corners each during the next ten minutes but most of the play was in the New Mills half. Another Alty corner followed before New Mills made another substitution. Then a ball from McEvoy set Evans in on the keeper and, though his shot hit Wilde, it looped up and over him into the net to make it 5-4. The referee rightly played several minutes of added time but despite dominating the last half-hour Alty were unable to find the equaliser. Altrincham therefore suffered only their second defeat of the season. Goalkeeper Tom Read was unfortunate to make his debut in this game; he was not to blame for any of the goals. But whilst tiredness after playing 120 minutes on Friday night, the absences of Glynn and Lunt and the resulting positional changes were all likely factors in today's result, Altrincham were also given a lesson in finishing by the New Mills side.
Footnote: see the excellent New Mills website for the home side's views and photos.
---
Full-Time: NEW MILLS FC YOUTH 5
ALTRINCHAM FC YOUTH 4
---
Link to Home Page
---

Copyright: ©


Compiled by John Laidlar