---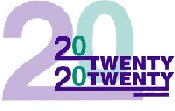 20-20 RESEARCH ARE THE YOUTH TEAM'S SPONSORS
Click the logo to visit their website.
---
Match Reports, 2002-03
---
ALTRINCHAM FC YOUTH (0) 1
ASHTON ATHLETIC (0) 1

Altrincham won 5-3 on penalties after extra time.
NW Youth Alliance Premier Cup match
played on Sunday, 6 April, 2003.
---
LINE-UP
ALTRINCHAM (Red & white striped shirts, black shorts and socks): 1. Richard HARRISON, 2. Adam DOUTHWAITE, 3. Mark GRIFFITHS, 4. Alex FROST, 5. Greg BYRNE, 6. Paul GLYNN (capt.), 7. Michael BAILEY, 8. Jon McEVOY, 9. Stephen LUNT, 10. Joel EKOLONGENI, 11. Josh COLLINS. Subs: 12. Luke KILLEEN, 14. James CARTY, 15. Francis EVANS, 18. Tom READ (gk).
ASHTON ATHLETIC (Yellow & blue shirts, blue shorts, yellow socks): 1. McGowan, 2. Wiggins, 3. Aspinall, 4. Day, 5. Dean, 6. Hill, 7. Pearcey, 8. Small, 9. Vermiglio (capt.), 10. Brown, 11. Nearey. Subs: 12, Barton, 14. Dauber, 15. Bear.
---
MATCH REPORT
Left: Adam Douthwaite had a good game on his return at right-back.
Altrincham had four new starters compared with last Sunday's line-up. Richard Harrison was back in goal, Paul Glynn came back in at right midfield, Adam Douthwaite was restored at right-back and Steve Lunt was available to start up front. This meant that Luke Killeen and Tom Read moved to the bench, where they were joined by Francis Evans who had been late arriving due to heavy traffic. Michael Bailey moved into midfield, where Todd Hayes was missing.
Right: Steve Lunt during today's game.
Altrincham survived an early scare when Vermiglio got into the box but mis-kicked no fewer than three times to produce an Alty goal-kick (3 mins). However, Jon McEvoy soon won Alty a corner at the other end. Although this came to nothing Alty began to take possession of the game and when the speedy Ekolongeni fed Glynn, the Alty captain's spontaneous toe-poke was only inches over the bar (11 mins). Alty continued to press forward with McEvoy and Glynn much in evidence. After Lunt had been tripped by Pearcey, the resulting free-kick led to another Alty corner. Taken from the right, this was nearly bundled in at the back post by the incoming Greg Byrne. After a trip on Ekolongeni by an Ashton side which conceded plenty of free-kicks, Griffiths's free-kick from the left hit the crossbar (20 mins).
Joel Ekolongeni's enthusiastic group of supporters soon had something to shout about when Joel headed a Glynn cross narrowly wide. Ashton were reliant on breakaways and when, on one of these, Vermiglio got ahead of the Alty defence the ball fortunately ran on to Harrison, who was to have a fairly quiet afternoon in the Altrincham net before the penalty shoot-out. A volley from Lunt was then fielded by McGowan (28 mins) as Alty continued to press forward but without creating too many very clear openings. However, when an Ashton player advanced on the left the Alty defence stopped, expecting a throw in to be awarded but, instead, a cross came across the goalmouth to Dean, who shot just wide of Harrison's right post (36 mins). Next, McEvoy advanced at the other end but his shot was too high (38 mins). Glynn and Douthwaite combined well just before the break but the full-back's cross was a little too long on this occasion. Half-time came with the score goalless, which from the Alty point of view was a tribute to the well organised back-four and was in marked contrast to the last Alty game, at New Mills, where three first-half goals were conceded.
---
Half-Time: ALTRINCHAM FC YOUTH 0
ASHTON ATHLETIC 0
---
Left: Greg Byrne, who had another fine game, challenges for the ball.
Alty started the second half strongly and soon Glynn forced the keeper to palm the ball only for a defender to clear the danger. Ekolongeni also won an early corner for his side from which Collins put in a shot across goal from the left, only for Ekolongeni in the centre of the penalty area to lift the ball onto the crossbar (52 mins). The referee, talkative throughout, gave separate lectures to both Griffiths and Lunt for reasons which were not altogether clear before Ekolongeni won another corner on the Alty right. This and a subsequent corner won by Collins (59 mins) both brought no end product. A bad foul on Bailey by Vermiglio near the half-way line saw the tall Alty midfielder have to hobble off the pitch after treatment from Neil Thomason with several long gashes down the inside of his thigh. The offender was not spoken to, even though Francis Evans had to come on to replace the injured Bailey. Glynn then found Lunt well but the striker sliced his shot well wide (78 mins). However, Steve soon made full amends when he gathered a ball from the right and lashed it home from a central position, some 15 yards out (80 mins). But Alty's hard-won lead lasted just two minutes. A free-kick by Brown from the left corner found Hill badly marked at the back post and the Ashton man had a straightforward task of heading home the equaliser (82 mins). Alty won two more unproductive corners before Glynn was felled once more by Vermiglio, again without comment from the referee who nevertheless awarded a free-kick. A fine shot from the left by Collins produced another Alty corner but a shot from Evans, which the keeper saved, was the final action of the ninety minutes.
As George Heslop consulted the rule book, the referee decided that only 20 minutes of extra time would be played. After another Alty corner, Alty brought on James Carty for Josh Collins in midfield (96 mins). Another late tackle, this time by Small, gave Alty a free-kick but nothing came of this. The visitors had a bit more of the play in this period but the Alty defence of Douthwaite, Frost, Byrne and Griffiths continued to hold firm and Harrison was relatively untroubled. Early in the second period of extra time, a fine turn and run by McEvoy up the left led to a cross which Ekolongeni was just unable to turn in. Evans then shot over the bar before a Glyn cross saw Ekolongeni knock another effort wide (107 mins). An almighty goalmouth scramble, after a build up by McEvoy and Evans, then resulted in a goal-kick to Ashton. Extra time ended just after a fine cross from Griffiths had found Lunt but the keeper gathered the ball safely (110 mins). And so to penalties...
James Carty converts the fifth penalty.
Alty took the first spot-kick with captain Paul Glynn hitting the ball cleanly and low into the corner of the net; Vermiglio responded for Ashton before Francis Evans hammered his penalty home to make it 2-1. Brown beat Harrison to the keeper's left before McEvoy scored with a shot into the upper part of the goal. Then Ashton's Hill drove his penalty way over the bar, before Adam Douthwaite had to endure a delay before he could take his spot-kick. The ball had gone over the clubhouse roof and Alty coach Neil Thomason had retreated to the changing rooms with the spare ones. However, a replacement was soon found and Adam coolly converted the kick to make it 4-2 to his side. Day scored for Ashton to make it 4-3 and it fell to substitute James Carty to take Alty's fifth penalty. He made no mistake to confirm the victory, 5-3 on penalties, to Altrincham, who now proceed to the semi-final. This was a game in which Alty enjoyed the majority of possession but could not find their way through the Ashton defence to add to Lunt's goal. The penalties were all excellently struck and though it was an unfortunate way to lose, Ashton cannot feel that the outcome was unjust. Hill, the Ashton lad who missed from the spot, can take some consolation from the fact that he was the scorer of the equalising goal for his side.
---
Full-Time: ALTRINCHAM FC YOUTH 1
ASHTON ATHLETIC 1
Altrincham won 5-3 on penalties.
---
Link to Home Page
---

Copyright: ©


Compiled by John Laidlar