---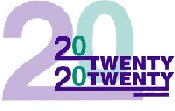 20-20 RESEARCH ARE THE YOUTH TEAM'S SPONSORS
Click the logo to visit their website.
---
Match Reports, 2002-03
---
EUXTON VILLA (0) 0
ALTRINCHAM FC YOUTH (0) 1
NW Youth Alliance Premier League match
played on Tuesday, 15 April, 2003 at 6.15pm.
---
LINE-UP
ALTRINCHAM: 1. Richard HARRISON, 2. Adam DOUTHWAITE, 3. Mark GRIFFITHS, 4. Alex FROST, 5. Greg BYRNE, 6. Paul GLYNN (capt.), 7. Michael BAILEY, 8. Jon McEVOY, 9. Stephen LUNT, 10. Luke KILLEEN, 11. Stevie TAYLOR. Subs: 12. Joel EKOLONGENI, 14. James CARTY, 15. Andy THORPE, 17. Paul NELSON, 18. Tom READ (gk).
---
MATCH REPORT
This report is based on information kindly supplied by George Heslop.
Alty welcomed back Paul Nelson who had played for the team briefly at the end of last season. More recently, he has been at Rochdale FC. Midfielder Francis Evans was unavailable due to a "dead-leg".
In a game which was not a classic, Altrincham nevertheless extended their run to seventeen games with just one defeat. Michael Bailey, playing in midfield, got in two early headed attempts at goal, one of which needed a good save to keep it out but, otherwise, Altrincham's play was stuttering in nature. Euxton Villa, for their part, were a hardworking side who did not let Altrincham settle on the ball but who created few chances for themselves. At half-time the score remained goalless with Altrincham needing to step up a gear if they were to secure all three points.
---
Half-Time: EUXTON VILLA 0 ALTRINCHAM FC YOUTH 0
---
The second half began with Alty employing the same personnel but with half an eye on next Sunday's cup semi-final, manager George Heslop made three changes during the next half-hour. Firstly, Jon McEvoy was replaced by Paul Nelson, who operated from the left flank (54 mins). As a consequence, Stevie Walsh moved into central midfield to replace McEvoy. Ten minutes later, Joel Ekolongeni came on for Steve Lunt up front and then, after 75 minutes, Andy Thorpe replaced Paul Glynn. Alex Frost took over the captaincy from Paul.
Although Paul Nelson was grateful to the Alty back-four for their customary good covering work when he lost the ball 30 yards out, he went on, with the encouragement of his team-mates, to show his undoubted ability. Altrincham got on top as the game progressed, with their superior fitness beginning to tell. All of coach Neil Thomason's hard work with the lads in training was proving its worth. As the game entered its final stages, Nelson made excellent headway on the left to the edge of the Euxton goal area before putting a low, accurate cross into the area, eight yards from goal. Although Andy Thorpe was unable to connect with the ball, Joel Ekolongeni was following up and he slotted the ball home (85 mins). The goal had involved all three substitutes and keeps Altrincham in the hunt for a top three finish.
---
Full-Time: EUXTON VILLA 0 ALTRINCHAM FC YOUTH 1
---
Link to Home Page
---

Copyright: ©


Compiled by John Laidlar