---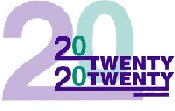 20-20 RESEARCH ARE THE YOUTH TEAM'S SPONSORS
Click the logo to visit their website.
---
Match Reports, 2002-03
---
ALTRINCHAM FC YOUTH (1) 1
LANCASTER CITY (0) 0
NW Youth Alliance Open Cup Semi-Final match
played at Moss Lane on Sunday, 20 April, 2003 at 2pm.
---
LINE-UP
ALTRINCHAM (Red & white stripes, black shorts and socks): 1. Richard HARRISON, 2. Adam DOUTHWAITE, 3. Mark GRIFFITHS, 4. Alex FROST, 5. Greg BYRNE, 6. Paul GLYNN (capt.), 7. Michael BAILEY, 8. Jon McEVOY, 9. Stephen LUNT, 10. Luke KILLEEN, 11. Stevie TAYLOR. Subs: 12. Josh COLLINS, 13. Barry GEORGE (gk), 14. Joel EKOLONGENI, 15. James CARTY, 16. Paul NELSON.
LANCASTER CITY (White & blue trim) 1. Whiteside, 2. McAlister, 3. Horn, 4. Billington, 5. Moffett, 6. Hellier, 7. Holiday, 8. Holding (capt.), 9. Ecobb, 10. Foxcroft, 11. Walsh. Subs: 12. Parkinson, 14. Richardson, 15. Hayes, 16. Molloy.
---
MATCH REPORT
Left: Adam Douthwaite in action today.
Alty were without Francis Evans, who was on duty with Liverpool FA's side for this game at Moss Lane which was played in a gusty wind on a sunny afternoon. Altrincham had the first real attempt at goal when a firm goal-bound strike from the left by Griffiths was acrobatically headed off the line by a defender with the keeper beaten (6 mins). Altrincham continued to apply early pressure and came close again when a neat pass from Killeen let in Lunt but as the keeper raced out to the six-yard line Steve could only chip the ball narrowly past the right upright (9 mins). Then, Lancaster's Holding played a ball into the Alty box from the right which Harrison was forced to palm away as Walsh came in on him. With the Alty keeper injured, the ball was hacked clear (11 mins). Next, after a McEvoy cross had been cut out by the visitors' keeper, Alty won the game's first corner, on the right, but though play now continued fairly evenly, few goalmouth chances arose at this stage until Harrison got down well to save from Foxcroft at the near post after a move up the Lancaster right wing (20 mins).
Left: Alex Frost leaves the field with Neil Thomason.
Lancaster won a corner after 26 minutes but after a scramble in the box, Harrison again claimed the ball well. Harrison had to be alert once more soon afterwards as Ecobb played a fine ball forward to let in Holiday. At the other end an excellent free-kick from Griffiths found Lunt, whose header had to be tipped over the bar by Whiteside in the Lancaster goal, for a corner on the left (29 mins). Next, a 20 yard effort from Lunt went narrowly wide as Alty turned up the pressure. A goal finally came after Killeen had won a corner on the right. McEvoy's corner found Byrne, who rose well towards the back of the box and powered a header diagonally forward to his right where Taylor turned it in from close range, past a despairing defender at the near post (31 mins).
Lancaster responded by quickly winning a corner which Byrne scrambled clear (33 mins). After a subsequent Lancaster freekick had been cleared, Griffiths advanced strongly up the left and won his side a corner but this was cleared (37 mins). Alty continued to press but had a scare just before the interval when Foxcroft appeared to foul Frost but play continued and Harrison had to be out smartly to block before a belated free-kick was awarded (45 mins).
---
Half-Time: ALTRINCHAM FC YOUTH 1 LANCASTER CITY 0
---
Right: Luke Killeen keeps his eye on the ball as Paul Glynn sets off on a run and Mark Griffiths watches in the distance.
Altrincham won two early corners but it was Lancaster who then started to apply some pressure with the wind now behind them. The visitors made the first change, bringing on Molloy for Ecobb (53 mins). Bailey got a talking-to after tangling with Moffett (55 mins) but the next effort on goal was a header from Lunt from Douthwaite's well flighted cross, which the keeper saved. Lunt then gave way to Ekolongeni up front for Altrincham (59 mins). Ekolongeni was soon involved when he fed Taylor who got the ball to Killeen but Whiteside saved comfortably (60 mins). Soon, Lancaster's no.17 replaced Billington (62 mins). Lancaster continued to apply pressure on the Alty defence but it held firm and no real openings arose other than a snap shot from Walsh which went wide (68 mins). Alty finally got out of their half when Douthwaite got forward but shot wide (70 mins). But Walsh soon got in another shot as Alty remained largely penned in their own half. Parkinson now replaced Holiday for City (75 mins) before a good shot from Holding was well saved, low down by Harrison (77 mins). Now Josh Collins replaced Taylor on the left and Alty responded with a good move when McEvoy played a good ball for Killeen whose shot went just wide, across the face of goal from the left (80 mins).
Alex Frost then had to hobble off and Michael Bailey joined the dependable Byrne in the back four. Carty came on to restore Alty to eleven men shortly before a Collins shot was well saved by Whiteside (84 mins) as Alty finally began to apply some second half pressure at the other end. Another good Byrne tackle saw off the next attack from Lancaster before McEvoy and Glynn combined well to win a corner, which went to the keeper (89 mins). Altrincham saw out the final minute to advance into the Open Cup Final.
---
Full-Time: ALTRINCHAM FC YOUTH 1 LANCASTER CITY 0
---
Link to Home Page
---

Copyright: ©


Compiled by John Laidlar