---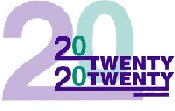 20-20 RESEARCH ARE THE YOUTH TEAM'S SPONSORS
Click the logo to visit their website.
---
Match Reports, 2002-03
---
ALTRINCHAM FC YOUTH (1) 2
SOUTH SEFTON BOROUGH (2) 4
NW Youth Alliance League match
played at Wythenshawe Town FC on Sunday, 27 April, 2003 at 2pm.
---
LINE-UP
ALTRINCHAM (Red & white stripes, black shorts and socks): 1. Richard HARRISON, 2. Adam DOUTHWAITE, 3. Josh COLLINS, 4. Alex FROST, 5. Greg BYRNE, 6. Paul GLYNN (capt.), 7. Michael BAILEY, 8. Jon McEVOY, 9. Stephen LUNT, 10. Joel EKOLONGENI, 11. Stevie TAYLOR. Subs: 12. Mark GRIFFITHS, 13. Barry GEORGE (gk), 14. Francis EVANS, 15. James CARTY, 16. Andy THORPE.
SOUTH SEFTON BOROUGH (All yellow) 1. McCormick, 2. Corlett, 3. Harlock, 4. Duffy, 5. Darby, 6. Kilroy, 7. Owens, 8. Bennett, 9. Clarke, 10. Byers, 11. Kershaw. SUBS: 12. McShane, 14. Griffiths.
---
MATCH REPORT
Above: Steve Lunt nets Alty's first.
This game was played on a sunny afternoon but in a very gusty wind which, in the first half was mostly in Altrincham's favour. Despite a day's rain this week, the pitch was still very firm.
Left: Mark Griffiths in action against South Sefton.
Alty were without several regulars in the starting line-up, mainly due to a heavy schedule of representative and college games played by the lads in midweek but also with an eye to the upcoming cup finals. So, they started without regulars Mark Griffiths, Francis Evans and Luke Killeen, though the former two were on the bench. Sefton started strongly and won a corner after just one minute. Although this was cleared, Alty soon fell behind. A through ball up the middle was being covered by an Alty defender when keeper Harrison shouted for it to be left. Unfortunately the ball took a wicked bounce on the edge of the box and it evaded the keeper's boot, allowing Byers to knock the ball into an empty net (5 mins). Despite a number of advances, especially up the right, Alty could not get a clear sight of the Sefton goal at this stage. Play was stopped for treatment to Adam Douthwaite's arm but it was Sefton who again won the game's next corner, taken from the right by Owens (19 mins). Altrincham were not helping their cause by conceding a lot of freekicks inside their own half. From the next Sefton free-kick, Douthwaite dived to head clear but the ball ran back to Harrison who saved well (21 mins). Alty then did get in a 25 yard effort at goal by Ekolongeni, which was narrowly wide (22 mins).
Alex Frost then had to concede another corner after a Sefton man had got past Byrne. However, Alty did get in a second long range effort soon afterwards when Bailey's shot, which he did well to keep down, prompted a good save from McCormick by his right upright (26 mins). Harrison then produced an even better save at the other end when Owens, always a danger, fired in from the right of goal (27 mins). There was next a stoppage for treatment to Adam Douthwaite's head (30 mins). Afterwards, from a Sefton free-kick on the right, Kershaw, at the back post, got in a fine, looping header which was only narrowly wide of the near post (32 mins). Sefton were on top.
Above: Richard Harrison gathers a corner, as Stevie Taylor guards the line.
Sefton threatened again when Kershaw got past Douthwaite and Harrison made the save at the second attempt (35 mins). Lunt did then get round a defender but his curling shot went just wide (36 mins). The clearly semi-concussed Douthwaite now had to give way to Mark Griffiths (37 mins). After Sefton had won another corner, McEvoy cleared the lines inside his own box and set Glynn running up the right. He, in turn, found Lunt who did well to beat a defender and drive home a low shot to equalise (39 mins). Almost immediately after this incisive move, Altrincham started to pass the ball about more smoothly and looked to be capable of going on to win. However, they were undone just before the interval when Byers was allowed to get through an area populated by four Alty defenders to score with a low shot (42 mins). There was still time for Harrison to make a smart save from Byers and for Bailey to get in a good shot, which was saved, from a lay-off by Lunt (45 mins).
---
Half-Time: ALTRINCHAM FC YOUTH 1 SOUTH SEFTON BOROUGH 2
---
Greg Byrne, Mark Griffiths and Michael Bailey in action against South Sefton.
South Sefton won two early corners but then Alty won a free-kick on the left, taken by McEvoy. This came into the box where Lunt did well to get it to Byrne who from close range poked the ball home to make it 2-2 (50 mins). Alty now began to press forward with Collins winning a couple of important headers on the left. However, Sefton came back and after shooting just wide (55 mins) and making a substitution, they won a corner on the left. This was cleared but after 64 minutes Owens got free on the right, from a ball passed to him from the left. As Harrison came out to the left edge of his box, Owens went down and the referee pointed to the spot. Byers made no mistake to complete his hat-trick from the spot (64 mins). Sefton soon won another corner before Alty had to remove Bailey, with a groin strain and bring on Evans in midfield (65 mins). Sefton were again on top now and their quick interchanging of passes won them two more corners.
Alty were posing little threat until Lunt appeared to have beaten the offside trap only to be flagged by the linesman (79 mins). Almost immediately Byers fed Clarke who got past the Alty central defenders and struck a left foot volley into the net to make it 4-2 to the visitors (80 mins). Sefton now made another change and soon Alty brought on Thorpe for Glynn (83 mins)after Lunt had won a corner with his persistence. The keeper caught McEvoy's corner. Lunt then chased a ball to the touchline and after the Alty man had tugged the Sefton player's shirt, the Sefton man retaliated but it was Lunt alone who was booked (86 mins). Soon afterwards Byers got in, one on one, against Harrison, who produced a fine stop and then Clarke likewise got in on the keeper but could not convert his chance either. The last Alty effort was from 25 yards by McEvoy, a curling shot which was saved.
Altrincham could not complain at the result as they had something of an off day. Whether this was a collective tiredness or the effort of chasing the game from such an early stage against a skilful Sefton side, was not clear. With two cup finals coming up, Altrincham will be hoping for some improved performances later this week.
---
Full-Time: ALTRINCHAM FC YOUTH 2 SOUTH SEFTON BOROUGH 4
---
Link to Home Page
---

Copyright: ©


Compiled by John Laidlar