---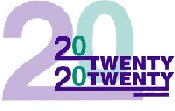 20-20 RESEARCH ARE THE YOUTH TEAM'S SPONSORS
Click the logo to visit their website.
---
Match Reports, 2002-03
---
ALTRINCHAM FC YOUTH (0) 3
ST HELENS COLLEGE (0) 0
NW Youth Alliance League match
played at Wythenshawe Town FC on Tuesday, 29 April, 2003 at 6.30pm.
---
LINE-UP
ALTRINCHAM (All white): 1. Barry GEORGE, 2. Paul GLYNN (capt.), 3. Kelvin LUGSDEN, 4. Josh COLLINS, 5. Greg BYRNE, 6. Luke KILLEEN, 7. Andrew SMART, 8. James CARTY, 9. Keiran LUGSDEN, 10. Andy THORPE, 11. Stevie TAYLOR. Subs: 12. Chris DAVIES, 13. Tom READ (gk), 14. Michael BAILEY, 15. Adam DOUTHWAITE, 17. Steve LUNT.
ST HELENS COLLEGE (Blue shirts, black shorts and socks) 1. Watson, 2. Leigh, 3. Spendlove, 4. Hilton, 5. Hunter, 6. Kenny (capt.), 7. Edwards, 8. Elias, 9. Stirrup, 10. Melling, 11. Adams. SUBS: 12. Fisher, 13. Dearden, 14. Lees.
In fact, Steve Lunt, though on the teamsheet, spent the game in "civvies" watching from the stand, whilst St Helens took to the field with some players wearing numbers different from the above.
---
MATCH REPORT
Only four players who had started last Sunday's match for Altrincham started this game as manager George Heslop took the opportunity to rest some of the squad before the two cup finals which are to be played on Thursday and Sunday. Regulars who were not starting today included Richard Harrison, Alex Frost, Adam Douthwaite, Alex Frost, Michael Bailey, Francis Evans, Jon McEvoy, Steve Lunt and Joel Ekolongeni. Adam and Michael were on the bench, however. The match gave Alty the opportunity to introduce three newcomers. These were recent arrivals, Kelvin and Keiran Lugsden, from New Mills who have resigned from the league, and Andrew Smart. Kelvin is a left-back, Keiran a striker and midfielder Andrew is a Timperley lad who plays for Macclesfield Town. As well as changes of personnel, there were also positional changes with Josh Collins moving to centre-back and striker Luke Killeen employed on the right of midfield.
Above the Alty players rush out from their lines; l. to r. Paul Glynn, keeper Barry George, James Carty, Kelvin Lugsden, Greg Byrne, Josh Collins, Luke Killeen and Andy Smart.
The game started fairly quietly, though each side won a corner in the first eight minutes. Altrincham gradually began to get on top, however, and it took a good save to stop Keiran Lugsden's low shot from a Killeen pass (11 mins). At the back, Collins was taking to his new role alongside the ever dependable Greg Byrne and all three newcomers were settling in well as Altrincham had plenty of possession in the St Helens's half. However, the visitors then won a corner, off Byrne, but this was cleared before another Keiran Lugsden shot produced a corner at the other end, on the left (26 mins). St Helens now upped their game and won another corner followed by a free-kick some 35 yards out, conceded by Carty, which Byrne cleared. Paul Glynn then showed some fine skill as he advanced up the right flank and exchanged passes with Killeen before involving Keiran Lugsden before the move ended (24 mins). Then Lugsden won another Alty corner on the left. After the lively Lugsden had been felled, Thorpe fired in a free-kick which the keeper saved. Two more Alty corners soon followed (31 mins). Keiran Lugsden and Smart then combined well before the flag was raised for offside. Following a freekick awarded against Byrne, Collins headed clear and then Killeen, Thorpe and Smart linked up effectively before Smart's shot was blocked on the edge of the box (33 mins)
Thorpe soon headed narrowly over the bar but despite all the pressure, the visitors' keeper was not often tested, whilst George was having a quiet time at the other end. Taylor, Smart and Killeen then linked up but Killeen's final shot went wide (37 mins) After another Alty corner had come to nothing, Byrne's fine ball to Thorpe allowed the Alty man to get to the right of the advancing keeper but his cross into the goalmouth was too strong (39 mins). St Helens then breached the Alty offside trap on a breakaway and Alty were relieved that the no.10 shot into the side netting to the right of goal. But then Barry George had to show his agility to tip over the bar a good chip from Leigh, the St Helens no.2. The resulting corner was cleared and half-time arrived.
---
Half-Time: ALTRINCHAM FC YOUTH 0 ST HELENS COLLEGE 0
---
Above Josh Collins (4) nets the opener at the start of the second half.
A sliced clearance by Collins gave St. Helens an early corner but Smart cleared this and started a move via Carty and Killeen which yielded a corner for Altrincham on the right. Before it could be taken Elias was booked for the visitors for a late tackle which the referee had noted after allowing Alty the advantage of playing on. From the corner on the right, the ball came to an unmarked Collins about 12 yards out and he placed a left foot shot, low into the net just inside the keeper's right hand post (49 mins). The St Helens keeper then did well to save a Carty shot from 20 yards (52 mins) and then had to save from Smart, soon afterwards, from a similar distance. Smart then won his side a corner on the left and at this point Adam Douthwaite came on to replace Stevie Taylor in midfield. The second goal came when Keiran Lugsden showed persistence to the right of goal but his shot from 20 yards, across the keeper, should not really have beaten him. However, the keeper fumbled the ball into the net to give Lugsden a goal on his debut (61 mins). Alty then brought on Bailey for Byrne at centre-back. Soon, Thorpe and Kelvin Lugsden combined well on the left but offside stopped their advance (66 mins).
There was then a rare bit of action for George, who had to rush out to kick clear and soon afterwards the visitors' no.10 got in a good, dipping shot which just cleared the Alty bar (67 mins). Keiran Lugsden won Alty another corner which Paul Glynn received back after his first attempt had been cleared off the line. His second cross was a shot driven low to the near post where it was again cleared off the line by a defender. Alty now replaced Killeen by Chris Davies (70 mins) and St Helens also made a change two minutes later. Collins hit a 25 yarder over the bar and then Smart's fine left-foot volley went narrowly wide (77 mins). After the no.12 had fouled Glynn, there was soon a set-to in midfield involving the visitors' no.4 and Davies. The St Helens man was shown a red card (79 mins). The dismissal had the effect of St Helens enjoying some minutes of possession, but Alty then won two corners in succession (82 mins). Following this Davies put in another fine cross from the right before Glynn's skills won Alty another corner. This was half-cleared to Davies on the right. His cross into the box appeared to be touched on, but two defenders on the line should have cleared the ball. However, neither defender was able to do so and the ball entered the net to make it 3-0. Manager George Heslop was expecting Josh Collins to claim the goal (88 mins).
Despite the unfamiliar faces in the Altrincham side they had run out deserved winners. All of the newcomers and the fringe players had acquitted themselves well and given the team a boost before their cup finals on Thursday and Sunday.
---
Full-Time: ALTRINCHAM FC YOUTH 3 ST HELENS COLLEGE 0
---
Link to Home Page
---

Copyright: ©


Compiled by John Laidlar