---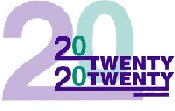 20-20 RESEARCH ARE THE YOUTH TEAM'S SPONSORS
Click the logo to visit their website.
---
Match Reports, 2002-03
---
ALTRINCHAM FC YOUTH (0) 0
KINGSLEY UNITED (3) 3
NW Youth Alliance League Premier Cup Final
played at Moss Lane, Altrincham on Thursday, 1 May 2003 at 7.30pm.
---
LINE-UP
ALTRINCHAM (red & white striped shirts, white shorts and socks): 1. Richard HARRISON, 2. Adam DOUTHWAITE, 3. Mark GRIFFITHS, 4. Alex FROST, 5. Greg BYRNE, 6. Jon McEVOY, 7. Francis EVANS, 8. Michael BAILEY, 9. Stephen LUNT, 10. Luke KILLEEN, 11. Paul GLYNN (capt.). Subs: 12. Josh COLLINS, 14. James CARTY, 15. Andy THORPE, 16. Joel EKOLONGENI, 18. Barry GEORGE (gk).
KINGSLEY UNITED (Blue shirts, black shorts and socks) As listed in programme but there may have been changes. 1. James Wright, 2. Khyle Sampson, 3. Leki Lebari, 4. Teddy Whelan, 5. James Dean, 6. Andy Iro, 7. Anthony Lippo, 8. Gary Hornby, 9. James Thomas, 10. Paul Addo, 11. Cameron Brown. Subs: 13. Tom Fields, 14. Luther Hinds, 15. Gary Roberts, 16. Carl O'Donnell, 17. Bobby Jones, 18. Hilton Philips.
As the teams were not announced, some of the Kingsley team may differ from the above list, which is reproduced from the match programme.
---
MATCH REPORT
As Altrincham were losing finalists in this competition last season and as this season's league title is now out of reach, they therefore had double reason for wanting to win the trophy tonight. Most of the Altrincham regulars returned after being rested for the league game in midweek. So, the Altrincham side was much the same as that which had recently beaten Kingsley in the league.
Above, Kingsley's Paul Addo eludes Mark Griffiths's tackle just before scoring the opening goal after 3 minutes.
Altrincham got off to a good start by winning an immediate corner on the right but in the third minute they fell behind when possession was lost and the lively Addo got round a tackle by Griffiths on the edge of the box to drive the ball firmly past Harrison. On the resumption Douthwaite conceded a corner as Kingsley applied further pressure on the left. From this, the visitors' no.6 was only just off target. Alty then won two more corners in quick succession. The first saw Evans's header saved and the second, again from the left, was flicked on at the near post to Steve Lunt only two yards out at the back post. However, Steve was unable to convert the chance and the ball went past the foot of the upright (7 mins). Alty captain Paul Glynn was leading the Altrincham fightback but possession was being given away cheaply. Indeed, Addo once again thereatened and it took a great save from Harrison to keep out his shot (10 mins). Glynn then started another Alty move which went smoothly through Lunt to Killeen but Luke's attempted first-time volley was sliced well wide from 20 yards (11 mins). Next, Kingsley won a corner which came to nothing before McEvoy got in a shot at the other end which found the side netting (13 mins). But Alty were still being undone by errors and after the Kingsley no.8 had got the wrong side of Douthwaite into the left side of the box, the Alty right-back brought him down to concede a clear penalty. The no.11 sent Harrison the wrong way from the spot to double the lead (17 mins).
Above, the nearest Alty came to a goal was when Steve Lunt (hidden by the Kingsley no.8) could only steer the ball wide from a left-wing corner after 7 minutes, when Alty already trailed 0-1.
After Evans had been dispossessed, Kingsley got in another shot which Harrison saved well (24 mins). A Kingsley corner then saw their no.11's shot blocked, only to come out to Addo who swivelled neatly before planting the ball into the net from six yards as the Alty defence were slow to respond (27 mins). Things looked grim now and another Kingsley corner followed. After a lengthy stoppage to treat their tall no.5, the Kingsley centre-back limped off. Before they could get their sub ready, a ball over the top of the Alty defence let in Addo once more and his volley was only just too high to trouble Harrison (32 mins). The Kingsley no. 14 now came on to replace the already departed no.5 as Alty attempted to stabilize things before half time. Greg Byrne set Glynn going up the left and he won a corner, taken by McEvoy, which led to a second flag-kick. This one was glanced towards goal by Evans's head but was cleared off the line with the keeper beaten. Kingsley responded with a 35 yard shot from their no.9 which Harrison caught comfortably (39 mins). Alty's sixth corner of the half soon followed after good work by Glynn and Lunt on the left. Glynn's well struck corner was missed by the keeper but Michael Bailey was just unable to turn it in at the back post. Glynn then made a surging 50 yard run to the byline, left of goal, but ran out of space (42 mins). Although Altrincham had not really got going in the first half they had had six corners and several chances to score but the visitors' finishing had been clinical and they took a comfortable three-goal lead to the interval.
---
Half-Time: ALTRINCHAM FC YOUTH 0 KINGSLEY UNITED 3
---
Alty made two half-time swaps with Josh Collins coming on at centre-back, as Adam Douthwaite was withdrawn, and Joel Ekolongeni replaced Luke Killeen up front. Alex Frost moved to right-back. The half almost started badly when a a neat move by the Kingsley 9 and 10 led to a cross from the right which the no.11 converted at the back post. However, the impressive young linesman, C. Leungsangnam, had his flag raised for offside. "That's the warning", the Alty bench told the home players (47 mins). After this let-off, Lunt did well to win the ball but he was closed down before he could shoot. The Kingsley no.14 and his keeper than got in a mess but the defender recovered in time to clear, after knocking the ball past his colleague. Kingsley now started to waste time, though they had no real need to do so, with players dropping down for treatment at regular intervals and the trainer taking his time to stroll to their assistance. The foul count also increased and soon the Kingsley no.6 and captain was booked for a foul on Evans (55 mins). From the resulting free-kick Lunt laid the ball off to Frost whose shot went wide (55 mins). Collins was showing great determination at the back in his newly found centre-back role but play was soon stopped for a double substitution by Kingsley, with nos. 12 and 20 replacing 7 and 11 on the hour mark.
Mark Griffiths then won Alty a corner. The Kingsley keeper once again missed Glynn's corner and from Bailey's effort a defender headed off the line to concede another corner. This came to nothing as did a free-kick for a foul on Evans which Bailey almost got to with his head. The Kingsley spoiling tactics continued with the no.3 dramatically rolling on the ground but he soon got up when the referee showed little interest in his antics. Alty then brought on Carty for Evans (66 mins). Frost soon got the ball to Bailey but his shot on the turn went wide (68 mins). Alty were now enjoying the majority of the pressure and soon won another corner. Then, after yet another Kingsley injury which involved the no.4 being restored to health by the simple act of a drink of water, Alty won another corner. As time ticked away the lively Addo got in a 25 yard shot which Harrison held at the second attempt. This signalled a revival by Kingsley and they won two corners before the game arrived at the 80 minute mark. Kingsley now continued to press forward to underline the oddness of their earlier tactic of spinning out the game and they won a late corner. After Harrison had come out to kick clear, Addo fired back an immediate volley from all of 35 yards which cannoned back off the cross bar and would have been a candidate for goal of the season had it been a couple of inches lower (89 mins). Alty's last effort was a wide shot from Carty before the proceedings ended with Kingsley the deserved winners of the Premier Cup.
Alty have a chance to redeem themselves in the Open Cup Final at Robin Park, Wigan, against Leigh RMI on Sunday (2pm).
---
Full-Time: ALTRINCHAM FC YOUTH 0 KINGSLEY UNITED 3
---
Link to Home Page
---

Copyright: ©


Compiled by John Laidlar