---
Home Page: Altrincham Football Club News Archive, 25 to 5 February 2002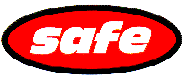 ---
6 February, 2002
CUTS AT MOSS LANE
As outlined in Chairman Mark Harris's recent article in the Robins' Review (the full text is here), Altrincham still have serious financial problems. The SAM site now confirms rumours heard at Moss Lane this week that Chairman Mark Harris has told manager Bernard Taylor to reduce the weekly wage bill by £800 to just under £3,000. Bernard said "The Board have told me what they need me to do, and I'll have to do it. It may mean letting some players go".
ALTRINCHAM 1 GAINSBOROUGH TRINITY 2
The match report is here.
YOUTH IN ACTION
The Youth Team's cup semi-final against Prestwich has been switched to Moss Lane, a week on Sunday (17th). This Sunday (10th) the Youth team play Marine in the NW Youth Alliance League at Wythenshawe Town. Please see the Youth Page for details of both games.
---
5 February, 2002
RESULTS- TUESDAY 5th FEBRUARY
UPC QF: Altrincham 1 Gainsborough T. 2
LEAGUE: Droylsden v Burscough POSTPONED
FAT 4R: Braintree v N. Ferriby U. POSTPONED
FAT 4R: Burton A. 3 Farnborough T. 2
FLIXTON LINKS
As well as hosting the Altrincham Reserves' home games this season, Flixton F.C.'s links with Altrincham were in evidence in a number of ways in last Saturday's N.W. Counties' match against Maine Road F.C.. In the Flixton goal was Altrincham's Kurt Edginton, whilst Stuart Locke and Alty Reserves' Chuku Otutu were also playing for the Valley Road side. Another link with the Robins' was Nathan Comley-Excell, who played up-front for Flixton. Meanwhile, the Maine Road side included Steve Howe, who was Alty Youth's captain last season and has played for the Reserves in this campaign. Alty Reserves are due to play Ossett Town Res. at Flixton tomorrow (Thursday) at 7.30pm.
FANZINE CONTRIBUTIONS
Gary Warrington is keen to receive any articles or other submissions for the forthcoming issue of The Moss Lane Mouth fanzine. Please contact Gary via the Altrincham Fans' Forum or at tonight's match.
TRANSFERS
Jon Thomson (Squires Gate to Bamber B.)
Paul Harnett (W. Auckland to B. Auckland)
Steve Jones (Harrogate Railway to B. Auckland)
Mark Patterson (Brandon to B. Auckland)
Alex Lawson (Ashington to Gateshead)
Michael Yates (Dundee to Lancaster C.)
Paul Fletcher (Gresley R. to Vauxhall M.)
HARGREAVES MAKES MARK
Alty's Anthony Hargreaves is on loan to Bamber Bridge and he impressed both sides in the Brig's win over Barrow. The Bamber Bridge site said "Anthony Hargreaves looks like a good signing", whilst the Barrow site referred to "the dangerous Hargreaves". Sadly, Anthony's day ended in an injury and resulting substitution.
AROUND THE UNIBOND
Blyth Spartans report that a charity game against the cast of Emmerdale is being organised and that Blyth Spartans Supporters' Club has donated £8,000 to the Club so far this season. Bradford P.A. were the UniBond team of the month for January. As previously reported, ex-Robin Mark Ogley kept goal for Frickley for 90 minutes last week when the chosen keeper was injured in the warm-up. This week Mark repeated the act for 83 minutes after re-signed keeper Mark Wilkinson was sent off, seven minutes into the game with Bishop Auckland. Gateshead are to receive the proceeds of a friendly between Newcastle United and Sunderland at the International Stadium. The Tynesiders have re-signed goalkeeper Adrian Swan, who had been sacked on 15 December, but left-sided midfielder Richie Alderson has left the club.
---
4 February, 2002
UNITED'S LOSS
The UniBond Press Release reveals that after the Manchester United Reserves' game at Moss Lane last Thursday, Bernard Taylor and Graham Heathcote enquired "about the possibility of a player swap [of Diego Forlán] with Ian Craney. United, however, didn't show much enthusiasm for the move". Sir Alex may live to regret his decision!
TROPHY
Burton Albion have drawn a home tie with Woking if they win their Trophy replay against Farnborough Town. Our conquerors, North Ferriby Utd, will travel to Margate if they win their replay at Braintree.
ATTENDANCES
Click on the "Attendance Grid" button for the updated chart of UniBond attendances this season.
ALTRINCHAM 4 COLWYN BAY 0
Match report here.

This match saw the day's highest UniBond attendance yesterday, 650. Pictured right by Alan Johnson is Carl Furlong receiving congratulations from Kevin Hulme and Steve Hawes in Saturday's game. More of Alan's pictures are here. The Colwyn Bay site has a brief report and pictures from the game against Alty on Saturday.
BARRY HOWARD
Terry Rowley's summary of the career of Barry Howard has been added to the Alty Legends page of this site.
STANLEY LOSE BRENNAN
Mark Brennan played his last game for Accrington Stanley last Saturday as he is to become Assistant Manager at St Helens Town.
---
3 February, 2002
DRAW SUCCESS
The S.A.F.E. (Alty's Supporters' Association) prize draw, held yesterday, raised £2,471. This was an excellent result expecially considering that the event had to be deferred several times due to match postponements at Moss Lane.
INJURIES
The Pink reports that both Danny Murphy and Chris Adams await hernia operations, whilst another first-team regular, Jason Gallagher, has suffered a "setback" after his hernia surgery. Stuart Locke, who made 7 starts for Alty earlier this season is now playing at Flixton to build his fitness with a view to a return to Moss Lane.
SHELTER
The Non-League Paper (NLP) has a back-page picture of yesterday's opening of the wheelchair shelter at Moss Lane. Featured are Alty fan Andrew Guilfoyle, who inspired the project, Alty in Exile's Jacqui Forster, who raised the necessary funds and carried it through, and Michael Le Vell of Coronation Street, who performed the opening ceremony.
OLD BOYS
In the Nationwide League Kevin Ellison played again for Stockport County for whom ex-Alty keeper Andy Dibble was stretchered off. Andy also received a yellow card to add to last week's red. Paul Edwards was an unused sub for Swindon but Danny Adams was in Macclesfield's side as usual but was substituted. Tranmere's Alex Hay, who spent a period at Moss Lane last season, is on loan at Morecambe and hit four of his side's five goals in a FA Trophy win over Gresley. Another ex-Robin, Mark Quayle, scored as Telford won at Dagenham. Anthony Hargreaves, on loan to Bamber Bridge from Alty, played yesterday, as did Terry Bowker, in the Brig's excellent win over Barrow. Chris Timons turned out for Ilkeston, whilst Stalybridge's ex-Robin, Sammy Ayorinde is now being looked at by Bolton. Leroy Chambers played for Frickley.
RESTRUCTURING
Five Proposals have been circulated to UniBond and other clubs for a restructuring of the non-league Pyramid. In the NLP, Alty's Graham Heathcote supports Proposal C saying "I believe it is progress to put together the sides who want to progress". This Proposal would introduce a Semi-National North and Semi-National South tier between the Northern Premier League level and a continuing national Conference. Proposal A would introduce a nationally operating Conference Division Two rather than the two regional Semi-National divisions operating below the national Conference. Proposal B splits the existing Conference into a North and South section, so there is no national league below Nationwide Division Three. Proposal D alters things only below our current tier of the Pyramid whilst Proposal E is the status quo. The UniBond League prefers Proposal B as Proposal C assumes a new Northern semi-national league which would not be the same as the existing Northern Premier League.
DRILL FIELD SECRET
The Northwich Vics' groundsman has revealed to the NLP that the secret of the Drill Field's good surface is his use of old, dried tea bags to repair pitch damage. He places up to 40 teabags at a time into damaged areas and he claims that they help the roots to mesh together! Alty Manager Bernard Taylor is known to be partial to a brew so perhaps he can build up a stock for our groundsman!
---
2 February, 2002
ALTRINCHAM 4 COLWYN BAY 0
For the match report, see above; for other updated pages relating to this match, click the buttons at the top of the page for League Line-Ups, Statistics, League Table and Fixture Grid. Other results today went Alty's way as Lancaster, Barrow and Accrington all lost:
Accrington S. 1 Hucknall T. 2
Bamber Bridge 1 Barrow 0
Bishop Auckland 1 Frickley Athletic 1
Blyth S. 4 Bradford P.A. 1
Burscough 2 Gateshead 2
Emley 4 Droylsden 2
Gainsborough T. 1 Hyde U. 0
Lancaster C. 2 Whitby T. 3
Runcorn FC Halton 1 Marine 1
UNIBOND TEAMS IN TROPHY TODAY
Farnborough T. 1 Burton A. 1
Forest Green Rovers 1 Worksop T. 0
North Ferriby Utd 4 Braintree 4
ALTY'S FINANCES
In today's matchday programme, The Robins' Review, Mark Harris has written at length about the Club's financial position. The full text is here.
SIMON SCOOPS THE DRAW
Simon Brotherton of S.A.F.E. won the star prize of two return Easyjet flights in the belated Christmas Draw, made after today's game.
MARK ECKERSALL RESIGNS
Mark Eckersall, Sales & Commercial Manager of the Club, has resigned the post which he has occupied since July. Alty Chairman Mark Harris wrote about this in the Robins' Review:

This week the board received, and very reluctantly accepted the resignation of Mark Eckersall as Sales & Marketing Manager. Mark, who is moving onto new horizons, has been a great success in his role and was instrumental in attracting £80,000+ of revenue into the club since his appointment last summer. Mark will leave with the very best wishes of the Board, and I am delighted to say that he will both be assisting us in finding a successor and will still be a familiar face to all about the club. After all Ecky, where else would you go? For obvious reasons, no decision has yet been made on a replacement for Mark, but I would like to hear from any Altrincham supporter who has a proven track record in sales and who believes that he, or she, could persuade local businesses to support Alty FC through advertising or sponsorship, to contact myself in writing c/o the club, enclosing full CV and current wage details. I'd also be very interested to hear from a supporter who may have been made redundant or taken early retirement from a sales or equally relevant role. Thanks - and all the best to you Mark; you have been a credit to the club. Mark Harris.

Altrincham supporters will also wish "Ecky" well. They can see in the many new advertising hoardings at Moss Lane, obvious fruits of Mark's work this season. He will continue to be active in SAFE, the supporters' association.
UNIBOND MOVES
Paul Archer (Long Eaton Utd to Gainsborough Trinity)
Steve Halford (Chester C to Accrington Stanley)
Chris Leadbitter (Guisborough T to Whitby T.)
Andy Windross (Scarborough to Whitby T. on work experience)
Mark Wilkinson (Stocksbridge Park Steels to Frickley A.)
---
1 February, 2002
UNIBOND CUP SEMI-FINAL DRAWS
Altrincham have landed a home draw to Guiseley if they can beat Gainsborough on Tuesday. Alty last met Guiseley in the final game of their 1998/99 UniBond championship season, since when the Yorkshire side have been relegated to the UniBond First Division. The semi-finals are to be played in the first two weeks of March; no replays are allowed so extra time and penalties apply.
President's Cup
Ashton U. v Barrow
Altrincham/Gainsborough T. v Guiseley
Challenge Cup
Matlock T. v Bradford P.A.
Accrington S. v Trafford
Chairman's Cup
Harrogate T. v Droylsden
Spennymoor U. v Worksop T.
DOUBLE HIT
As well as being docked a point, Bamber Bridge have also been fined £500 for fielding an unregistered player.
NEW NAME
Instead of Kevin Ellison, Michael Le Vell who is Coronation Street's "Kevin Webster", will open the shelter for wheelchaired fans tomorrow at Moss Lane. For more, see the news for 31 January below.
CROWDS
The United v City Reserves game last night at Moss Lane attracted 737 spectators. The crowd at Marine last Tuesday for Altrincham's visit has been announced as 334.
NEXT ALTY GAMES
| | | |
| --- | --- | --- |
| Saturday, 2 February 2002 | COLWYN BAY | UniBond Premier League, HOME, at 3.00pm |
The Bay lie ninth in the table but have played nine league games more than Alty. In the Bay ranks should be former Alty midfielder, Stuart Scheueber, who has operated sometimes at right-back for the Welsh side this term. The excellent Bay website reports that new signing from Rhyl, Sam Ojapah, is likely to be in the squad tomorrow. Another recent signing is youngster Danny Watkins, from Wrexham. Alty won the fixture at Colwyn Bay 5-2 earlier this season.
| | | |
| --- | --- | --- |
| Tuesday, 5 February 2002 | GAINSBOROUGH TRINITY | UniBond President's Cup Quarter-Final, HOME, at 7.45pm |
Should the scores be level at 90 minutes in this game, extra time and penalties apply rather than a replay. Gainsborough have recently cut their wage bill and released three players after early-season investments aimed at securing promotion failed to produce the desired outcome. Trinity's problems have been compounded by two bad injuries to players; Alex Allen (an ex-Norwich City youth player) fractured his knee, whilst John Reed broke his leg, in October. Both are now back in training, but only Reed is likely to play again this season.
---
31 January, 2002
CITY RESERVES TRIUMPH AT MOSS LANE
Tonight at Moss Lane, Manchester City Reserves beat Manchester United Reserves 4-3 on penalties after a 1-1 draw over 90 minutes. United fielded a strong side with Uruguayan Diego Forlán making his first start after a brief showing as a first-team substitute last week. Roy Carroll, Dennis Irwin, John O' Shea, Ronnie Wallwork were also starters whilst the City line-up included Richard Edghill, Laurent Charvet and Paul Dickov. United took the lead after 39 minutes when Webber finished well after a good lay-off from the impressive Forlán. City had the better of the second half and Dickov got the equaliser on the hour, after Negouai's firm shot had been beaten out by Carroll. Immediately, Forlán gave way to Nardiello and Roche replaced O'Shea. City looked the hungrier side but the game ended 1-1. Penalties were then taken, with Dickov and Djordjic netting from the spot before Edghill's shot was saved by Carroll. Irwin blasted United ahead 2-1, then Whitley scored for City before Webber's shot was saved well by Murphy. The scores remained at 2-2 as Killen shot wide for City and Nardiello's effort was saved by Murphy. Shuker and United's number seven both scored to make it 3-3, then Cooke put City ahead 4-3 despite Carroll getting a hand to the ball. Wallwork then had his penalty saved to give City a victory they just about deserved.

UNITED 1. Roy Carroll, 2. Wes Brown, 3. Denis Irwin, 4. John O'Shea, 5. Michael Clegg, 6. Ronnie Wallwork, 7. ?? (supposedly Chadwick but it wasn't him!) 8. Michael Stewart, 9.Danny Webber, 10. Diego Forlán, 11. Bojan Djordjic, 12. Alan McDermott, 13. Ben Williams, 14. Jimmy Davis, 15. Daniel Nardiello, 16. Lee Roche.
CITY 1. Brian Murphy, 2. Richard Edghill, 3. Laurent Charvet, 4. Stephen Jordan, 5. Christian Negouai, 6. Paul Ritchie, 7. Chris Shuker, 8. Jeff Whitley, 9. Paul Dickov, 10. Chris Killen, 11. Terry Cooke, 12. Tyrone Mears, 13. Kevin Ellegaard, 14. Terry Dunfield, 15. Joe Barton, 16. Stephen Paisley.

The third Man Utd Reserves' game at Moss Lane will be against Bury, in the Manchester Senior Cup, on Thursday, 7th March at 7p.m.
ECONOMY DRIVE
The SAM website reports Alty Chairman Mark Harris as saying, "The club is still losing more than £2,000 per week, and the Board simply cannot live with those numbers. Since Christmas, we have lost three home games to the weather. While this is nobody's fault, it's still frustrating to lose that sort of income." He added that "the Board is adamant that it will start next season in the black, and that will mean a serious economy drive at Moss Lane". SAM also reports that discussions have been held with manager Bernard Taylor about reducing the wage bill.
ALTY IN EXILE TO UNVEIL DISABLED FANS' SHELTER
The following announcement is from Jacqui Forster, Co-Ordinator of Alty in Exile.
Before Saturday's game v Colwyn Bay, there will be a short ceremony to officially "open" a shelter for wheelchair bound fans. Alty in Exile (a section of SAFE) have been raising funds to construct a shelter for those fans who, until now, have suffered during bad weather games by getting soaked, snowed on and no doubt, thoroughly miserable. Andrew Guilfoyle was the inspiration for the idea for a shelter. Andrew is a fifteen-year-old Alty fan who has been in a wheelchair since a road traffic accident four and a half years ago. His mother, Lis explained to Alty in Exile Co-Ordinator, Jacqui Forster that she was worried about her son regularly getting soaked during rainy matches and then travelling home to Wilmslow before he could dry himself. Jacqui then resolved to do something about it.
After enquiries of the manufacturers of dugouts revealed that the price would be too high for any collection from fans, Jacqui's husband, Russell Woodward offered to construct the shelter himself from raw materials. Money has poured in to the "Keep Andrew Dry Campaign" from all over the world. This has come in the form of donations and as a result of Jacqui selling specially designed button badges, enamel Alty in Exile badges and CD recordings of the Fans Forum (recorded here at Moss Lane for the GMR radio programme on 21st September, 2001). You can still buy any of these items which are for sale from Jacqui personally or from the Robins shop. The culmination of all this hard work will be unveiled today when Michael Le Vell, (Coronation Street's Kevin Webster) who has kindly agreed to officiate at the opening, cuts the ribbon. Well done Jacqui and Russ and everyone who contributed. A very special thanks also to Michael Le Vell for taking the time out to come down and open the shelter.
---
30 January, 2002
YOUTH TEAM
Alty Youth will once again try to play the much postponed Open Cup match against Leigh (away) on Sunday. For this season's goalscorers' chart, click here.
MARINE 1 ALTRINCHAM 0
The match report is here
Also last night :
Lancaster C. 1 Bishop Auckland 0
MIXED FORTUNES FOR OLD BOYS
Former Alty keeper Andy Dibble was sent off for Stockport County last night but former Robins' captain Gary Talbot scored the last minute winner for Northwich Vics against Morecambe. James Glendenning scored for Droylsden in the UniBond Chairman's Cup.
PRESIDENT'S CUP
Guiseley have joined Barrow and Ashton United in the semi-finals of the President's Cup after they beat Leek Town 1-0 last night. Altrincham play Gainsborough (see below) to determine the fourth team in the semi-finals. The semi-final draw is on Friday night on GMR.
EMLEY DATE
The home game with Emley has now been set for Tuesday 23rd April at 7.45pm. The game had been scheduled for 5th February before being displaced by the UniBond President's Cup match with Gainsborough.
---
29 January, 2002
ATTENDANCES
The revised UniBond Premier League Attendance chart is here. Last Tuesday's game at Widnes (v Runcorn) was the first Alty away game this season to be watched by a smaller crowd that watched the corresponding fixture last season.
BARROW GAME
The supporters' travel details for the trip to Barrow on Saturday 9th February are here.
FRICKLEY
Frickley have released Carl Fothergill, who has recently been on loan at Goole Town.
---
28 January, 2002
MINUTE'S SILENCE
There will be a pre-match minute's silence at Marine tomorrow night before the game with Altrincham. This is in honour of Marine's Reserve team secretary "J.J." Johnson, who died last weekend. According to the BBC's NW Tonight, Crosby, Marine's home town was rocked by 65mph winds and heavy seas today.
BRIG LOSE POINT
Bamber Bridge have been deducted a point for fielding an unregistered player in a draw with Hucknall Town but Bishop Auckland have avoided any deduction for the same offence as they lost the game in question against Barrow, anyway. The Brig deduction comes into force in two weeks, if no successful appeal is lodged in the interim. If it had been applied today, Brig would have dropped two places to the bottom spot in the league. Frickley were docked a point for the same reason earlier this season.
GOAL SPONSORSHIP
If you are one of the Altrincham FC goal sponsors you are reminded that you can pay your donation at any time during the season. Altrincham have hit 76 goals so far this season so, if you want to pay up now, please either send your cheques to the club (made payable to Altrincham Football Club) or bring your money on a forthcoming matchday. If you want to join the sponsors or have any queries about this scheme please contact Mark Eckersall at the Club on 928-1045.
TRANSFERS
David Anderson (Chester-le-Street to Whitby T.)
Sam Ojapah (Rhyl to Colwyn Bay)
Jon Stanhope (Vauxhall Motors to Rossendale Utd on loan)
Scott Willis (Bamber Bridge to Droylsden)
Steven Paul Halford (Chester City to Accrington S.)
Rayiab L Elmgaryef (an U-21 Libyan internatioonal signed by Whitby T.)
Mark Place (Hucknall T. to Frickley A.)
---
27 January, 2002
HARGREAVES ON LOAN
The Non-League Paper reports that Alty's Anthony Hargreaves has joined BamberBridge. The Club has confirmed that he has gone on loan for match practice. Anthony has played in nine cup games (8 as a sub) for Altrincham this season and scored twice.
OLD BOYS
The Pink has an article on Danny Adams in which he reveals that he would play for anyone to get a regular game- "the Dog & Duck on a Sunday morning would be fine". Danny is described as a "pocket battleship" with "McEnroe-like aggression" who in the recent cup tie against West Ham felt that the Londoners "were not that much better than [Macclesfield]". He has lost two stones in weight because he has stopped eating "rubbish and stopped going out". Danny is in re-contract negotiations with Macclesfield at present. In yesterday's games, Paul Ellender scored for Boston but Stalybridge beat them, with one of the goals coming from another ex-Robin, Sammy Ayorinde. Ged Kielty, Michael Twiss and Gary Talbot all played at the Drill Field yesterday as Leigh beat the Vics (see yesterday's news, below) and Kielty is pictured during the game on the front page of the Non-League Paper.
---
26 January, 2002
RESERVES' TABLE
The updated Lancashire League table is here.
UNIBOND CUPS
President's Cup
ALTRINCHAM v Gainsborough T. POSTPONED
Barrow 2 Gateshead 1
Burscough 1 Ashton U. 3
Leek T. v Guiseley POSTPONED
Challenge Cup
Accrington S. 1 Emley 0 (a.e.t.)
Kendal T. 2 Trafford 3
Chairman's Cup
Spennymoor Utd 4 Hucknall T. 2 (a.e.t.)
Vauxhall M. 0 Worksop T. 3

The other matches were postponed. The draw for the semi-finals is next Friday evening on GMR (95.1FM).
BURTON DROP POINTS
Saturday 26th- League
Burton A. 0 Marine 0 (Marine also took 2pts off Burton in the home game)
Frickley A. 2 Runcorn 4 (Mark Ogley played in goal after Frickley's reserve keeper was injured in the warm-up; their first-choice was already out injured)
Whitby T. v Lancaster C. POSTPONED
Revised table here
NEXT BEST THING?
Alty fans deprived by the weather of watching their own side play and searching for alternative action had to settle today for watching their Cheshire neighbours Northwich Victoria lose. Those who saw Leigh RMI win 3-0 at the Drill Field this afternoon will have been delighted that the first two goals were laid on by players who have formerly worn the Altrincham shirt. After an even first half, Ged Kielty's through ball sprang the offside trap and Tony Black scored well (52 mins). Then Michael Twiss's cross set up Dino Maamria for the second goal, a deflected goal off fromer Alty captain Gary Talbot, (65 mins) before Maamria scored again, following a misplaced headed clearance by Vics' keeper Gibson (83 mins). By the final whistle many of the crowd of 769 had already left.
ALTY v GAINSBOROUGH IS POSTPONED
Torrential overnight rain caused the postponement of today's game against Gainsborough Trinity. It has been rearranged for Tuesday 5th February in place of the scheduled League game with Emley.
---
25 January, 2002
BEREAVEMENT
On the death of his father, Altrincham Football Club has expressed its condolences to Gerry Berman, the former Chairman of the Club and still a major shareholder.
PRESIDENT'S CUP
John Lawson's Gainsborough site has a preview of tomorrow's game against Trinity. Gainsborough will be without Jamie Kearns who is suspended. A new player at Trinity is Mark Lewis, formerly at Long Eaton and Notts County.
RESERVES
For a report on the Reserves game against Marine Reserves on Wednesday, click here.
---
FOR EARLIER NEWS, CLICK HERE
---