---
Home Page: Altrincham Football Club News Archive, 12 to 22 November, 2001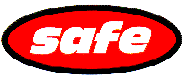 ---
22 November 2001
KEVIN WAITS
The Evening News reports that Kevin Ellison "faces an anxious wait to discover if he's done enough to earn a contract with Stockport County". As reported yesterday (see below), Kevin Ellison turned out for the County Reserves last night. They lost 1-2; see the County website for more on the game. Bernard Taylor was at the game, about which Kevin said "I think I could have played better. But if something can be sorted out with Stockport, I'd be delighted...There is no future for me now at Leicester".
QUAYLE RELEASED
Ex-Alty marksman Mark Quayle has been released by Morecambe, who had recently re-claimed him from a loan spell at Telford United during which he had hit 7 goals in 8 matches. Jake King, manager of Telford, is looking to his Club's supporters' association to help raise the cash to land Quayle's signature on a permanent basis.
SHE-GULLS
The informative Colwyn Bay web site reports that our Welsh UniBond colleagues are marketing The She-Gulls a 2002 calendar featuring female directors, female staff and some of the wives and daughters of members of the Club's Board. The A4 colour calendar is available at £5-99 to raise funds for the club.
NEW AT DARLO
Should we beat Lancaster and face Darlington in the FA Cup, we may be up against two new loan signings. These are central defender Gary Caldwell from Newcastle United and Daniel Chillingworth, a striker from Cambridge United.
---
21 November 2001
WEDNESDAY FIXTURE
Bradford PA 3 Gateshead 5 -Ex-Robin Mick Morrell got the Gateshead opener. Click League Table button, above, for updated table.
KEVIN ELLISON MOVING TO STOCKPORT?
The Stockport County web site has announced that Kevin Ellison, who left Altrincham for Leicester City last season, is tonight playing a trial match for County Reserves against Bury, so that "Carlton Palmer and his management team" can take a close look at him. Colin Murphy, formerly Peter Taylor's assistant, but now at County, was the man who spotted Ellison at Altrincham and prompted his signing by Leicester.
EXILES CAMPAIGN FOR ANDREW
Alty in Exile coordinator Jacqui Forster now has permission to go ahead with a shelter at Moss Lane for a keen young Alty fan, Andrew Guilfoyle who is wheelchair-bound. Currently Andrew has to brave the elements to watch the games. Jacqui is selling CDs of the BBC GMR Fans Forum on 21st September for £5. Profits from the sales go towards the Keep Andrew Dry Campaign and include a donation to Graham Heathcote's Testimonial Fund. Jacqui hopes to have enamel badges available for 15th December (Burton away) and these will be sold to raise funds for the shelter, too. There are now 59 registered Exiles registered with recent recruits hailing from Australia, France, Middlesex, Wales, Halifax, Sheffield and Nottingham. To join the Exiles, who are Alty fans based away from the Manchester/Cheshire area, please contact Jacqui Forster; for more on the Exiles, click here. The Exiles' fine, new logo is seen left.
SERTORI MAN OF MATCH - AND FA LOSE AGAIN
Altrincham's Mark Sertori was named as Man of the Match for the UniBond side in Monday's match at Moss Lane against the FA; Warren Peyton was the FA XI's Man of the Match. The FA XI's southern selection lost to the Dr Martens XI last night. The game, at Crawley, ended 3-3 but the Dr Martens side won 4-1 in the penalty shoot-out.
BRIDGE SACK MANAGER
The Bamber Bridge site reports that manager Tony Greenwood has been sacked. Though they have had a bad season and had to release seven players for financial reasons, Brig beat Marine last night, beat Emley last Saturday and drew with Burton Albion in their previous game. On the Lancashire Evening Post site Greenwood said, "We have just won two of our last three matches and turned the corner. I think the club want to go down and then rebuild. But that doesn't happen; it can be a downward spiral instead." The site reports that Brig Chairman Dave Spencer was unavailable for comment.
---
20 November 2001
TUESDAY'S RESULTS
Tuesday 20th
Marine 0 Bamber B. 1
Runcorn FC Halton 1 Colwyn Bay 2
Click League Table button for updated positions.
UNIBOND XI 4 F.A. XI 3
The match report is here.
Pictured right by Alan Johnson, from his website, are the UniBond's Darren Stride, with Steve Hawes and Steve Housham sandwiching England's Robbie Talbot.
700 A GAME
Click the Attendance Grid button, above, for Terry Rowley's updated UniBond crowd statistics. Alty are averaging home league gates of 700, the third best in the Division.
FRICKLEY AND OTHER NEWS
Though at the wrong end of the table, our next opponents, Frickley Athletic, have lost only two of their last twelve games in all competitions and are unbeaten in their last six matches. Nick Kennerdale, Hucknall's recent signing from Nuneaton, who was sent off in both of his new side's games against Cambridge United in the FA Cup, has been banned for seven games. Bishop Auckland's 0-1 defeat by Gainsborough at the weekend was the first time in thirty games that the Bishops have failed to score, according to their excellent website. Elsewhere, Former Northwich skipper, Steve Walters has dropped four leagues in one go from Conference club Stevenage to North West Counties side, Kidsgrove Athletic.
---
19 November 2001
COACH TIMES
Alty's next three games are all away. The supporters' coach times for the league match at Frickley (24th Nov.), the FA Cup replay at Lancaster (27th Nov.) and the FA Trophy match at Accrington (1 Dec.) are all here.
ALTRINCHAM 1 LANCASTER CITY 1
Match report here.
---
18 November 2001
YOUTH SIDE LOSES
Alty Youth lost 0-1 at St Helens College this morning; for more on this including the Alty line-up, click here.
IF WE WIN, IT'S DARLINGTON
In today's FA Cup 2nd Round Draw, Altrincham drew their fifth consecutive home tie in this season's competition. The visitors will be 3rd Division Darlington- assuming we can beat Lancaster in the 1st Round Replay. Other ties include:
Whitby T. or Plymouth A. v Aldershot/ Bristol Rovers
Hull City v Oldham A./Barrow
Macclesfield T./Forest Green v Swansea C.
ALTRINCHAM 1 LANCASTER CITY 1
Match report here.

The Moss Lane gate, yesterday, of 2,076 was substantially better than Macclesfield's 1,520 for their home Cup draw with Forest Green Rovers, whilst Halifax only drew 1,914 for the visit of Farnborough. Pictured above, by Alan Johnson, is the crowded Hale End with its new 20/20 Research hoarding, as well as the board for Hillcrest Homes, the club's main sponsor. More pictures are on Alan's site. The Lancaster City website report is here.
THORNLEY AND LANCASTER
Whilst Rod Thornley will presumably play in the FA Cup replay at Lancaster on 27 November, the league clash with Lancaster on 19 March at Moss Lane clashes with a Manchester United away game in Oporto, against Boavista. So, we could well be without him then, as we were for the league clash at the Giant Axe earlier this season, because of his masseur duties for the Reds.
CHAIRMAN'S WORRIES
In yesterday's Robins' Review programme, Alty Chairman Mark Harris expressed his concern that fans would think that the FA Cup revenue gained this season meant an end to the Club's financial plight. However, the income from the Cup only means that "we can continue [on] the hard and long road towards settling past liabilities", he said. The Chairman went on, "it is no secret that we still have big debts", with the Inland Revenue and Customs & Excise (VAT) being amongst the chief creditors. Whilst the Cup revenue is a bonus, "in other areas our income is not achieving what we would like", said Mark, who underlined that the areas to which he was referring were not those in which Mark Eckersall was doing such good work as the Sales and Marketing Manager. The Club's AGM is to be held in December, before which the accounts will be finalised.
NEW KIT
A new orange Altrincham away kit is expected to be unveiled at the Frickley match next Saturday.
CHRISTMAS EVENT
Assistant Club Chaplain Jeremy Tear has organised a session of Christmas Carols, with a Salvation Army Band, in the Noel White Suite at Moss Lane at 7.30pm on Thursday, 20 December. Everyone is welcome.
OLD BOYS
Adam Farley put through his own goal and was then substituted as Droylsden conceded six to add to their seven conceded in midweek. Jamie Taylor scored for Ramsbottom United as did Terry Bowker, who got the winner for Bamber Bridge - though he is yet again named as "Bonker" in the Non-League Paper! Ricky Harris had a goal disallowed for his Rossendale United side. Dickie Landon hit the post for Radcliffe Borough but Danny Adams conceded a penalty for Macclesfield. In Wales, John Toner scored for TNS as did Stuart Terry, who got the winner for Connah's Quay Nomads. Dean Greygoose remains the first-choice keeper at Stevenage and both Mick Morrell (Gateshead) and Stuart Scheuber (Colwyn Bay) also turned out for their sides yesterday.
UNIBOND NEWS
Trafford are reported to have put striker Dean Butterworth on contract after interest in the young striker was reportedly shown by Altrincham. Simon Yeo is expected to leave Hyde this week, with Stalybridge, Accrington and Lancaster mentioned as possible destinations. The NLP also says that "Altrincham made a move for the unsettled striker over the summer". Des Walker is reported to be only staying at Burton Albion till March, when he aims to go to the USA. Gainsborough Trinity have appointed the former joint manager of Forest Green, Dave Norton, as their new boss. Norton was a player at Aston Villa, Notts County, Hull and Northampton before moving to Yeovil Town and then Forest Green Rovers. Accrington are being linked with Burscough's young striker Lee McEvilly- who was sent off when we played Burscough.
20/20 RESEARCH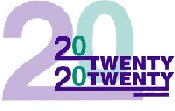 20/20 Research are Alty's FA Cup sponsors. SAFE (the Alty supporters' association) has been asked to assist 20/20 Research in some market research. If any female Alty supporter, or any female of your acquaintance is willing to answer a questionnaire for 20/20 she will receive a free six-month subscription to a popular women's magazine. In return SAFE (and therefore Altrincham FC) will receive £3 for every person whom it recruits for this research. Click the logo, left, for details of 20/20. Please forward any names of volunteers to Simon Brotherton of the SAFE Committee.
---
17 November 2001
RESERVES CRASH
Alty Reserves lost 5-1 at Southport today.
ALTY DRAW MACCLESFIELD
Altrincham have drawn Macclesfield Town in the semi-final of the Cheshire Senior Cup though the venue and date are as yet unknown.
FA CUP: ALTY 1 LANCASTER CITY 1
The game was watched by 2,076 spectators, Alty's biggest gate for many years. The replay is on 27 November. The 2nd Round FA Cup draw is tomorrow afternoon on BBC. Today's Alty line-up is here. Click the Statistics button, above, for updated details. Other UniBond Clubs in FA Cup 1st Round

Bournemouth 3 Worksop T. 0
Oldham A. 1 Barrow 1
Whitby T. 1 Plymouth 1
LEAGUE
Burton are 9 points clear now in the table.
Accrington S. 0 Blyth S. 0
Bamber B. 2 Emley 1
Bishop Auckland 0 Gainsborough T. 1
Bradford PA 1 Vauxhall M. 3
Burscough 6 Droylsden 2
Gateshead 2 Marine 4
Hucknall T. 1 Colwyn Bay 1
Runcorn FC Halton 1 Burton A. 3

Thornley nets the first goal against Nuneaton in the last Round.
UCC TABLE
Below is the updated UniBond Cup table. After points totals, goals scored (not goal difference) determine ranking.
| | | | | | | | | |
| --- | --- | --- | --- | --- | --- | --- | --- | --- |
| | UCC 2001-02 | | | | | | | |
| | Group 5 | | | | | | | |
| | as at 14 November | | | | | | | |
| POS | TEAM | P | W | D | L | F | A | PTS |
| 1 | Vauxhall Motors | 4 | 2 | 2 | 0 | 9 | 6 | 8 |
| 2 | Witton Albion | 3 | 2 | 0 | 1 | 6 | 3 | 6 |
| 3 | Trafford | 3 | 2 | 0 | 1 | 4 | 3 | 6 |
| 4 | Altrincham | 3 | 1 | 0 | 2 | 2 | 4 | 3 |
| 5 | Runcorn FC Halton | 4 | 0 | 2 | 2 | 6 | 10 | 2 |
| 6 | Colwyn Bay | 3 | 0 | 2 | 1 | 5 | 6 | 2 |
16 November 2001
TONIGHT'S GAME
UniBond Premier, Friday 16th
Hyde Utd 0 Frickley A. 0 This result moves Hyde off the bottom; Bamber Bridge are now in last place in the revised table.
CUP CASH
In this week's SAM, Chairman Mark Harris states that "while there is a significant amount of money sloshing around in this year's FA Cup, there will not be a huge wad of cash available at Altrincham FC this season...The bulk of the money will go towards reducing the liabilities of the Club, which is a long-term task...The kind of wholesale team-building that some would like is not possible".
CUP DOUBTS
Interviewed tonight on Radio Lancashire, Lancaster boss Tony Hesketh reckoned that 400 fans would be supporting his side at Moss Lane tomorrow. Four of his regular first teamers are out injured, but he did not say who they were though striker Brian Welch is probably one of them. For Altrincham, both Jason Gallagher and Kevin Hulme have injury doubts hanging over them. Jason has a groin strain whilst Kevin has heel and hamstring injuries. Decisions about their involvement in the FA Cup game tomorrow will be taken on match day.
MICK MORRELL MOVES AND THE LATEST UNIBOND TRANSFERS
Ex-Robin Mick Morrell has moved from Hinckley Utd to Gateshead. Morrell made his debut in the Durham Challenge Cup against Brandon, whom Gateshead beat 3-2. He played as a right-winger, and scored when he came on as a sub.
Joel Armstrong (Chesterfield to Hucknall T., loan)
James Morton (Crusaders to Burscough)
Jon Pickess (Hednesford T. to Emley)
Andy Reed (Morecambe to Burscough)
Ian Baines (St.Helens T. to Runcorn FC Halton)
Andy Banks (Bamber Bridge to Lancaster C.) Re-signing.
Carl Howarth (Burscough to Rossendale Utd)
Richard Jones (Stromstad IFK [Sweden] to Worksop T.)
Lee Ellison (West Auckland T to Barrow)
Karl White (Peterlee Newtown to Whitby T.)
Simon Woodward (Kendal T. to Bamber Bridge)
---
15 November 2001
ELLISON MOVES
Kevin Ellison, sold by Alty to Leicester City last season, is reported by Ceefax as being "on trial" at Stockport County. According to Teamtalk, Ellison "could join on loan if he impresses".
ALTY RESERVES 0 LANCASTER CITY RESERVES 1
The Reserves lost a closely fought game last night at Flixton 0-1 to Lancaster City Reserves. The match report can be found by clicking here.
S.A.F.E. (Supporters' Association) APPEAL
The following message is from Alan Brotherton of the SAFE Committee.

The SAFE Committee appeals to all supporters to try and sell Christmas Draw tickets for us. Books of tickets can be collected at the SAFE Cabin at any home game. We also appeal to all of our members who have not yet picked up their envelopes, which contain twelve books of tickets to sell on for us. By doing this it will be a great help in saving us further costs of posting them to you. We will again be hoping that the Christmas Draw will an even bigger fund raiser than in previous years.

At last we are having a Cup run that everybody at this Football Club craves and after such a lean time over recent years we are now bringing in some financial rewards, these being the highest on offer in the history of the FA Cup for the smaller clubs like ourselves. What we would point out though is that the recent financial gains from our Cup achievements were not budgeted for by the Football Club and are an added bonus to the Club's finances, just as our fundraising activities are. So there could be a feeling that we can sit back at the moment- not so! We have to continue with our efforts to raise those much appreciated funds, as this Football Club, which we all love to support is by no means out of the woods yet. But another win on Saturday, followed by another favourable draw in Round Two and, then, who knows? This is why we will continue with our bucket collections, football cards, race nights etc and we thank all of you supporters who contribute to these fundraising activities. The bucket collection taken at the Nuneaton game raised £115.55 and, so far this season, the football cards at away matches have raised £195.

Once again we thank each and everyone of your for all your support and long may it continue so that our Club can once again enjoy the success it deserves.

Alan Brotherton (SAFE Committee Member)
THE OTHER SIDE
The Woodley Sports web site now has a match report on yesterday's match. For the Alty view, click here.
OLD BOYS
Nigel Gleghorn has now become manager of Nantwich Town, with his assistant being Eddie Bishop. Both formerly managed Witton Albion. Jamie Taylor, Alty's Player of the Year in 1997-98, has now joined Ramsbottom United. Jamie had dropped out of the game after a spell at Bangor City under John King, which followed his departure from Altrincham.
MIKE LISTED
Northwich Vics' striker Adie Mike and full-back Darren Knowles have both been transfer listed at their own request.
---
14 November 2001
WOODLEY SPORTS 1 ALTRINCHAM 8
A match report is here. Click the Cup Line-Ups button for the team-sheet and the Statistics button for the updated player details. Pictured right by Alan Johnson is the fifth goal; please see Alan's website for more pictures.
VICS LOSE SPONSOR
Northwich Victoria's main sponsor Bridgnorth Publishers has ceased trading and not made its regular payments to the club. So Vics have now got new sponsors, Britannia Carpets, a company run by a former director.
---
13 November 2001
MIDWEEK GAMES
League, Tuesday 13th
Droylsden 0 Burton Albion 7
Hucknall T. 0 Emley 4
Revised table here.
UniBond Cup Group 5 Vauxhall M. 2 Runcorn FC Halton 2
UPDATES
The updated UniBond Attendance Grid is here and the updated Youth league table is here.
COUNTY CRUSHED
In last night's CSC match Crewe thrashed Stockport County 6-1 at Edgeley Park.
VIDEO AND TV
A video of the Alty win over Nuneaton in the FA Cup is available for £11.95. Please see the Alty Fans' Forum to order a copy. Meanwhile, Whitby are also to appear on film, on BBC's Match of the Day, when they play Plymouth Argyle in the FA Cup 1st Round- the Yorkshire side will receive £40,000 for their participation.
ELLISON SCORES
Ex-Alty wide man Kevin Ellison scored in Leicester City reserves' recent 5-0 win over Nottingham Forest. Thanks to Jacqui Forster, the Exiles Coordinator for sending me this information.
16 APPLICANTS
Nine NW Counties, 6 Northern Counties (East) and 1 Northern League team have applied to join the UniBond next season should they finish in the top spots of their respective leagues. The aspirants include North-West sides Winsford United, Salford City, Mossley, Warrington Town, Prescot Cables and St Helens Town.
ALLY PICKERING
As previously reported, Ally Pickering (ex-Alty and many other clubs) has become manager of Mossley. However, his player registration is still held by Hyde United.
---
12 November 2001
FAIR PLAY
Altrincham now lie ninth in the UniBond League and League Cup Fair Play table, with 20 yellows and 2 reds. Vauxhall Motors are top of the table, followed by Burton. Burscough are the worst offenders, with Hyde and Accrington just above them. For our full statistics in all competitions, click here.
FREE FOOTBALL
All holders of season tickets, whether for Altrincham FC or any other football club, will be admitted free to the UniBond XI v England FA match at Moss Lane on 19 November. Also admitted free will be anyone wearing an England team shirt, OAPs and all accompanied children. Otherwise gate prices are £3 adult and £1 for unaccompanied children. The England semi-pro side is soon to be "rebranded" under the title of English National Game XI. Of the 19 encounters between these sides to date, the UniBond side has won 8, lost 7 and drawn 4 games.
TRAVEL DETAILS
The supporters' coach details for the trip to Frickley (24th Nov.) have now been added to those for the match at Woodley tomorrow (Tuesday); click the Away Travel button to see them.
NEW SIGNING
UniBond sources report that Altrincham have signed Stevenage midfielder Leon Smith. Bolton-born Leon is 21 years old and, like Dave Swannick, was formerly a member of the Morecambe Youth squad. He joined Stevenage in June this year having made four first team starts for Morecambe at the end of 2000-01 season. He is having a run out with Flixton tonight.
WELCOME FROM WOODLEY
Come along and support Alty on their first ever competitive visit to Woodley Sports. Mike Nolan, manager of the informative Woodley Sports web site, tells me that his club has "a fairly big car park that can accommodate coaches, a great clubhouse where you can get a pint of beer or other refreshments, somewhere where you can purchase a pie or a burger and a nice, well maintained pitch (with a bit of a slope). As for a cup shock we will have to wait and see".
---
---
FOR EARLIER NEWS, CLICK HERE
---