---
Home Page: Altrincham Football Club News Archive, 27 February to 17 March, 2002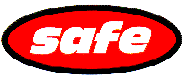 ---
17 March, 2002
SATURDAY SCORES
Click the League Line-Ups button above for today's team details and the League Table button for the updated placings.

Altrincahm 1 Gainsborough T. 1
Bamber Bridge 1 Hucknall Town 4
Barrow 1 Emley 1
Blyth Spartans 0 Vauxhall Motors 1
Bradford Park Ave. 1 Accrington Stanley 2
Colwyn Bay 1 Gateshead 2
Droylsden 2 Lancaster City 0
Frickley Athletic 3 Marine 0
Whitby Town 1 Hyde United 2
Worksop Town 3 Burscough 1
BERNARD'S TRIBUTE
The Pink carries a tribute by manager Bernard Taylor to his footballing mentor, Vinny Schiavo who died two weeks ago. Vinny, a member of a local Italian ice-cream making family, was a leading light in Manchester Sunday football management. Bernard writes: "In Vinny I truly had a football genius on my doorstep. If I had consulted him more than I did, perhaps Altrincham would now be pushing for a place in Division Three". Bernard goes on to say that despite the recent run of poor Alty results he is still going to "put out a side capable of fighting to the finish". For that reason he has been seeking loan players to replace those out injured. He is looking forward to the CSC Final aginst Crewe on Tuesday and states that "People tell me that, all in all, we have had a pretty decent season, but my answer to that is we haven't won a thing".
OLD BOYS
Nathan Comley-Excell scored again for Flixton whose tremendous recent rise from the foot of the NW Counties underlines the management skills of Dalton Steele. Flixton won 5-1. Dean Greygoose kept out Stalybridge and Sammy Ayorinde in a 1-0 Trophy win yesterday. Gary Talbot was on the losing side to Yeovil in the same competition. Ged Kielty was Leigh's Man of the Match in their Conference win, with Mike Twiss also in the winning side. Also in the Conference, Paul Ellender was back for Boston but Mark Quayle was sent off for Telford. In the UniBond, James Glendenning (Droylsden), Leroy Chambers (Frickley) and Stuart Scheuber (Colwyn Bay) all scored for their clubs whilst Terry Bowker (Bamber Bridge), Steve Porter and Adam Farley (Droylsden) all played for their sides yesterday. Chris Timons for Ilkeston and Tony Hemmings for Tamworth appeared in the Dr Martens League, whilst Lance Key kept goal in the Ryman for Kingstonian, who lost. Adam Lillis, who played for Alty last season, has now joined Witton Albion after a spell at Caernarfon Town and Scott Wilson scored for Radcliffe Borough. Neill Hardy played part of the game for Stockport County yesterday which saw his side relegated to Division Two; Kevin Ellison remains injured. Nicky Daws played for Rotherham and Paul Edwards got on for the last 8 minutes for Swindon Town.
CURRENT BOYS
David Wills, who has turned out recently for Altrincham on a non-contract basis, scored for Abbey Hey in the NW Counties on Saturday, whilst Chuku Otutu of Alty Reserves netted for Flixton.
BLOODS GROUSE
Both the Pink and the NLP have a letter from a Droylsden fan about Altrincham. In the latter it says "I am disgusted at the performance of Altrincham...They appeared to have the attitude that they only had to turn up to win and comments from some foul-mouthed supporters echoed this". Another Bloods' fan in the NLP defends his club against a Harrogate official's accusation that Droylsden were the worst team they had played all season.
---
16 March, 2002
NEW FACES
Both of the new faces in Alty's squad at Moss Lane this afternoon (see below) are ex-Manchester United youth players. Marc Whiteman is a Jersey-born attacking player, born on 1 October 1982. He stands 5ft 9ins tall and weighs 12st 2lbs. After four years at Manchester United he moved to Bury at the start of this season on a free transfer. Gareth Strange was born in Bolton on 3rd October, 1981. He, too, is 5ft 9in and weighs 10st 5lbs. He is a right-sided midfielder/defender who played more than 20 games in the 2000/01 for Manchester United Reserves. Gareth was signed by Accrington in September 2001. He played against Altrincham for Stanley as a sub in October, 2001.
---
15 March, 2002
TRANSFERS
Stuart Clarke (Hucknall T. to Matlock T.)
Darren Connell (Scarborough to Gainsborough Trinity)
Ian Irving (Morpeth T. to Blyth Spartans)
Dave McCarthy (Worksop T to Stocksbridge Park Steels on loan)
Gareth McGhie (Ashington to Gateshead)
Paul Robinson (Parkgate to Emley)
Michael Simpson (Wrexham to Burscough)
Soner Zumrutel (ex Alty player, from Hampton & Richmond B to Harlow T.)
---
14 March, 2002
NEW FACES?
According to SAM, Bernard Taylor has been given clearance by the Alty Board to take on loan players, possibly from Macclesfield. He hopes to have two loan signings at Moss Lane by the weekend. The Alty manager said, (before the Bishops game), "We have just had probably the worst week I have known in football, but you have to take the lows with the highs and pick yourself up again".
RESERVES REPORT
Courtesy of Danny Claffey there is now a match report on the Alty Reserves' game last night against Ashton United, which can be reached here.
BANS ON HORIZON
As well as the seven first teamers currently out injured, Alty face having two more players missing shortly. Steve Hawes, who missed last night's game through illness, is about to start a ban for his dismissal at Droylsden whilst Neil Ryan picked up his fifth yellow card last night at Bishop Auckland. This could mean further calls in the near future on George Heslop's Youth team or Paul Cuddy's Reserves.
BISHOP AUCKLAND 2 ALTRINCHAM 1

An injury-ravaged Alty side lost last night 1-2 at Bishop Auckland. In the squad were three Youth players, Mario Daniel, Lee Thompson and Vernum Rowland. Match report here. The League Table, Statistics and League Line-Up pages have also been updated. Pictured above by Alan Johnson is Bishops' captain Mark Salmon shooting at goal in last night's game; for more pictures, visit Alan's site here.
---
13 March, 2002
DANNY ADAMS
Ex-Alty left-back Danny Adams has signed a new two-year contract at Macclesfield Town.
CROWDS
Click the Attendance Grid button for the UniBond Premier crowd statistics for this season, courtesy of Terry Rowley.
---
12 March, 2002
BURTON GO 12PTS CLEAR AS LANCASTER LOSE
Accrington S. 2 Gateshead 1
Bamber B. 3 Whitby T. 0
Burton A. 2 Emley 1
Droylsden 0 Runcorn FC Halton 1
Gainsborough T. 3 Lancaster C. 2
Updated table
CHESHIRE CUP TRAVEL
The supporters' coach details for the Cheshire Senior Cup Final between Altrincham and Crewe Alexandra, to be played at the Drill Field, Northwich on 19 March, are on the Away Travel page.
BURSCOUGH'S FAITH IN YOUTH
After the sudden departure to St Helens Town of manager and ex-Alty player John Davison and his assistant, Burscough Secretary Stan Strickland has stated that the club "will not be rushed into making an appointment and it might well be the close season before we make a final decision. John Davison and Peter King have achieved great things for the club and replacing them will be a formidable task. For the moment, first team management and team selection will be in the hands of the club's senior professionals under skipper Ged Nolan. We have a very special set-up at Burscough and we treat youth development seriously as it is very much the future of a club with our limited resources. Whoever manages the first team will also manage the whole playing side of the club and they will be expected to take a full part in liaising and meeting regularly with their reserve and youth team staff in order to ensure the properly monitored progress of potential first team players through the club". Meanwhile veteran boss Roly Howard of Marine has also gone for youth, signing central defender Andy Pimlott from NW Counties side Prescot Cables.
BISHOPS' WOE
Our next opponents, Bishop Auckland, have not won a league game since 7th November last year and, like Alty, are struggling with injuries. Danny Brunskill missed Tuesday's defeat at Whitby; he was the sub who scored the late equaliser at Moss Lane the previous Saturday and was carried off at the end with a gashed knee. In the Whitby match, the Bishops also lost Kevin Bromley injured in the warm-up and had captain Mark Salmon sent off.
---
11 March, 2002
MONDAY 11th
Worksop failed to overtake Altrincham tonight in a 3-3 draw at Hyde. The updated table is here.
Hyde Utd 3 Worksop T. 3
ALTRINCHAM 0 FRICKLEY ATHLETIC 2
Match report here.
David Wills (pictured right) made his full Alty league debut yesterday. This and more photos are to be found on Alan Johnson's photo website.
Click the League Line-Ups, League Table, League Grid and Statistics buttons above for other updated pages.
---
10 March, 2002
RESERVES UPDATE
Click the Reserves button above for the updated league table and results- including Morecambe's 16-goal win!
PACE RESPONDS
Droylsden boss Dave Pace has responded in today's Pink to claims that the Butcher's Arms pitch had been doctored last Tuesday to prevent Altrincham playing their normal style of football. "It's rubbish to suggest we deliberately churned it up beforehand", said Pace though he does not explain how the whole playing area had clear parallel grooves across it. He went on: "if the pitch had been better, we'd have beaten them 6-0".
STUART'S FINE GESTURE

The Robins' Review reports that Blyth Spartans have written to Altrincham FC to thank the Alty fans for their good behaviour but also to congratulate Stuart Coburn (seen, right) for his fine gesture towards one of their ballboys. After the game at Croft Park, Stuart gave the ballboy his goalkeeping gloves and the young lad apparently went to bed that night wearing them!
OLD BOYS
In the Nationwide League Neill Hardy came on as sub for Stockport County, having scored for their Reserves in midweek in a comeback game after injury. Andy Dibble was in goal but a third ex-Robin, Kevin Ellison, remains injured. Nicky Daws played for Rotherham, Danny Adams turned out for Macca and Paul Edwards was a used sub for Swindon Town. In the Conference, Ged Kielty and Mike Twiss played in Leigh's home defeat to Nuneaton; Kielty is pictured in today's Pink, and Gary Talbot (Vics), Dean Greygoose (Stevenage) and Mark Quayle (Telford) also all played yesterday. Phil Bolland was in Chester's victorious side at Stalybridge after his £15,000 move from Oxford United. Elsewhere, Lance Key kept goal for Kingstonian and Chris Timons was in Ilkeston's team. Tony Hemmings scored again for table-topping Tamworth. Andy Lovelock was back in the Solihull Borough side as he regains fitness following a long absence through injury; Darren Emmett netted for Trafford in the UniBond Cups as did Ricky Harris for Mossley in the NW Counties League.
SPONSORED WALK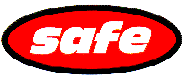 The S.A.F.E. annual sponsored 10-mile fundraising walk from Maine Road (MCFC) via Old Trafford (MUFC) to Moss Lane is to be held on the morning of Saturday 30 March before the home game with Burscough and every Alty fan is invited to take part either as a walker or a sponsor, or both. The walk has raised over £2,000 a year in the past and the Club has never needed revenue more than it currently does. Please do get involved in this initiative by contacting the Walk Organiser, Neil Dawson on 07779-137241. If you have any contacts (companies or individuals) who might also be prepared to assist, please let Neil know their details.
---
9 March, 2002
SECOND BIZARRE RESERVES' FIXTURE
After Wednesday's strange abandonment of the Alty Reserves game versus Rossendale due to high winds (see here for details), today's away game at Guiseley was postponed due to pot holes on the pitch. Guiseley do not have a groundsman so, in attempt to get the game started, a trip was made to the nearby B&Q to buy bags of sand to fill the holes. This proved unsuccessful and the Alty team, which had travelled to Yorkshire had to return home without a game. As a footnote, today's Nationwide Div. 1 game at Birmingham saw a large chunk of stand roofing blow down onto seats yet the game continued! Thanks to Danny Claffey for the Guiseley information.
SATURDAY 9th LEAGUE GAMES
ALTRINCHAM 0 Frickley A. 2
Bishop Auckland v Vauxhall Motors POSTPONED
Burscough 1 Blyth S. 2
Colwyn Bay v Emley POSTPONED
Hucknall T. 3 Marine 2
Lancaster C. v Bamber Bridge POSTPONED
Runcorn FC Halton 1 Gateshead 1
Whitby T. 1 Burton A. 1
SATURDAY 9th LEAGUE CUP GAMES
Challenge Cup
Accrington S. 2 Trafford 1
Matlock T. 1 Bradford PA 2
President's Cup
Ashton U. 4 Barrow 5 aet
Gainsboro' T. 5 Guiseley 1
Chairman's Cup
Harrogate T. 0 Droylsden 1
Spennymoor U. 0 Worksop T. 1
UNITED LOSE AT MOSS LANE
Manchester United Reserves lost their Manchester Senior Cup tie against Bury on Thursday night. United equalised in the last minute to make the score 1-1 but Bury won 3-2 on penalties. Dwight Yorke was in the United side, though he did not shine and missed one of the penalties.
---
8 March, 2002
TRANSFERS
Lee Buggie (Bury to Accrington Stanley)
Stuart Hicks (Mansfield to Hucknall T.)
Craig Rand (Sheffield Wednesday to Whitby T.)
Darren Young (Barnsley to Frickley A.)
Kraig Wilkinson (Tow Law T to Bishop Auckland)
Robbie Williams (Rhyl to Colwyn Bay)
Steven Taafe, who played for Alty in the pre-season against Witon Albion, has joined Leek Town from Rocester.
S.A.F.E FUNDRAISING- AND HOW YOU CAN HELP
In SAM this week, Alty Chairman Mark Harris records his thanks to S.A.F.E., the Altrincham supporters' association after it had donated another £4,000 to the Club to make a total in excess of £50,000 raised for the Club since the association was founded. Mark Harris said "I don't think the club will ever be able to fully express its thanks to S.A.F.E. for what they have done for the club. They have raised, on average, £10,000 per season and that is a phenomenal amount of money". The S.A.F.E. Committee's Alan Brotherton replied that "We want to continue our fundraising efforts as before, and we also have a number of new ideas in the pipeline. Anyone who wants to get involved with S.A.F.E can feel free to come into the . cabin on match day. We're always on a recruitment drive to make S.A.F.E. and the club stronger and more successful." Everyone can immediately help S.A.F.E. and the Club by taking part in the 10 mile sponsored walk from Maine Road (MCFC) to Moss Lane, Altrincham, on Saturday 30 March. Please contact Neil Dawson on 07779-137241 for details or call in at the S.A.F.E. hut on match days. with your details and I will ensure that your offer is taken up.
OLD BOYS
Neill Hardy, recovering from injury, played for Stockport Reserves on Wednesday afternoon at Grimsby and scored County's only goal in a 1-4 defeat. However, team-mate and fellow ex-Robin, Kevin Ellison is still out injured.
---
7 March, 2002
BISHOPS TRIP
Click the Away Travel button above for details of the trip to Bishop Auckland next Wednesday.
RIVALS NEWS
Burton Albion have signed full-back Paul Talbot on a free transfer from Gateshead. Leading UniBond scorer Andy Whittaker of Lancaster City has been banned for three games for his part in an incident after the final whistle at Barrow recently. Barrow's Anthony Hall also got a three-match ban for the incident.
OLD BOYS
Neill Hardy, recovering from injury, played for Stockport Reserves yesterday afternoon at Grimsby and scored County's only goal in a 1-4 defeat. However, team-mate and fellow ex-Robin, Kevin Ellison is still out injured.
UNITED AT MOSS LANE
Manchester United Reserves play Bury Reserves in the Manchester Senior Cup at Moss Lane tonight (7th) at 7pm. Entry is just £2 for adults and £1 for concessionaries/ children.
---
6 March, 2002
RESERVES BLOWN OUT
Last week gales and rain caused an Altrincham first-team postponement as well as damage to the main stand at Moss Lane which will cost several thousand pounds to repair. Tonight, it was the Reserves who were the victims as their home game (at Flixton) with Rossendale was abandoned after 32 minutes due to gale-force winds. For more, click here.
RESULT
Gateshead 0 Worksop T. 3 .
DROYLSDEN 2 ALTRINCHAM 0
Match report here.
Above, Stuart Coburn saves Kerr's penalty. This and more photos are to be found on Alan Johnson's photo website.
---
5 March, 2002
DAVISON SHOCK
John Davison, who holds the all-time Altrincham appearances record, has made a surprise move after seven years as manager at Burscough to take over the reins at NW Counties 1st Division side St Helens Town, along with his deputy Peter King.
RESERVES
Alty Reserves play Rossendale Utd Res. tomorrow (Wed.) at 7.30pm at Valley Road, Flixton.
Tuesday: Bamber B. 0 Blyth S. 1
Barrow 1 Marine 1
Hucknall T. 1 Burton A. 2
Lancaster C. 1 Accrington S. 0
Runcorn FC Halton 1 Vauxhall M. 2
Whitby T. 2 Bishop A. 0
Wednesday: Gateshead v Worksop T.
PETER READ
Peter Read, Chairman of S.A.F.E., the Altrincham FC Supporters' Association, has resigned his post due to pressure of work and personal commitments. Peter has also resigned his seat on the Board of the Football Club. He was a major force in the creation of S.A.F.E (Save Altrincham's Football Existence) in 1995 and has done sterling work for the Association and the club over many years. Our thanks and best wishes go to Peter.
MOVES
Barrow have released Ian McGuckin, who had been travelling from the Oxford area to play for the Cumbrian club for the last three months. Meanwhile in-form Hucknall Town have signed 34-year-old central defender Stuart Hicks from Mansfield Town to aid their climb out of the relegation zone.
---
4 March, 2002
HYDE OFF BOTTOM
Monday: Hyde U. 3 Burscough 2
Revised table here.
YOUTH WIN
Alty Youth beat Leigh RMI Youth 4-0 (away) yesterday to make progress in the Open Cup. For a match report click here. The Alty Youth team's season will now run till mid-May. Due to postponements, Alty have dropped to 4th in the table. The Youth fixtures and league table, also been updated and can be seen via the above link. The Reserves league table has also been updated.
ALTRINCHAM 1 BISHOP AUCKLAND 1
A match report is here.
For pictures of the game, see below.
NON-LEAGUE RADIO
The new TeamTalk radio station on LW252 has a non-league programme which includes coverage of our level of the Pyramid on Sundays from 12.30 to 1pm.
BOWKER FEATURE
The Non-League Magazine for March is now in the shops. It carries a feature on Terry Bowker, who left Alty for Bamber Bridge earlier this season and reveals how Terry started out as a Manchester United trainee before an injury set him back. Bolton Wanderers then took him on, before another injury occurred. After a spell at Maine Road in the NW Counties, Terry became captain of Marine's Youth side and also played for their first team. After injury curtailed a second chance at Bolton, he then came to Altrincham. Having established himself in the first team, things went wrong for him at Altrincham when Mark Ward was sacked as manager- "I got on well with him and he was good for me", says Terry. Terry, who was 21 in January, is now the Brig captain and is still determined to get back into league football. The same magazine has an excellent picture of Bowker's Alty successor at centre-back, Mark Sertori, getting a firm grip on a Colwyn Bay player!
---
3 March, 2002
10 GAMES IN APRIL
Altrincham now have ten league fixtures in April as the postponed home match with Worksop has now been scheduled for Saturday 27 April. This displaces the away game at Vauxhall which has now been moved to Tuesday 30 April. Click here for the fixture list.
SPONSORED WALK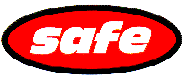 The S.A.F.E. annual sponsored 10-mile fundraising walk from Maine Road (MCFC) via Old Trafford (MUFC) to Moss Lane is to be held on the morning of Saturday 30 March before the home game with Burscough and every Alty fan is invited to take part either as a walker or a sponsor, or both. The walk has raised over £2,000 a year in the past and the Club has never needed revenue more than it currently does. Please do get involved in this initiative by contacting the Walk Organiser, Neil Dawson on 07779-137241. If you have any contacts (companies or individuals) who might also be prepared to assist, please let Neil know their details.
RACE AND PRESENTATION NIGHT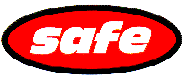 On Saturday 4th May, at 8pm, there will be a combined S.A.F.E. Race Night and Players' Presentation evening in the Noel White Suite at Moss Lane. The player of the year awards will be given and it is hoped that the event will be well attended by supporters, club officials and players. Further details of the event will follow shortly. All proceeds will go towards reducing the Club's financial plight.
ALTRINCHAM 1 BISHOP AUCKLAND 1
A match report is here.
Seen, right, are Rod Thornley and Bishops' keeper, David Campbell in one of a number of pictures of yesterday's game on Alan Johnson's Alty photo website. Click the buttons above for the following updated pages on this site: League Table, League Line-Ups, League Grid, League Matches and Statistics.
THREE OUT FOR SEASON
The Pink reports that Danny Murphy, who was brought on as a substitute yesterday, is to have his long-awaited groin operation this week and that he joins Jason Gallagher and Chris Adams as players "not expected to play again this season". Paul Taylor is also reported to be struggling with his knee after his surgery earlier this season. Bernard Taylor's concerns about fixture congestion are also reported as is this week's wind damage to the main stand which is "in the hands of the club's insurers".
BARRY SHUTTLEWORTH
Danny Murphy's impending absence prompted the debut of 24 year-old Barry Shuttleworth, on loan from Macclesfield, in yesterday's match. Barry is a left sided defender/midfielder who was at Bury, Rotherham, Blackpool (16 league starts) and Scarborough (2 league starts) before joining Macca on non-contract terms last October. He has made three substitute appearances this season in Division 3 as well as one start and one sub appearance in cup matches for the Silkmen. It was Barry's penalty which was saved by Stuart Coburn in our Cheshire Senior Cup clash with Macclesfield earlier this season.
OLD BOYS
After conceding two penalties last Saturday ex-Robins' captain Chris Timons put through his own goal for Ilkeston Town yesterday. Danny Adams had a good game for Macca and Mike Twiss scored again for Leigh RMI, for whom Ged Kielty also figured. Gary Talbot played for the Vics at Telford where Mark Quayle scored a spectacular winner for the hosts. Also in the Conference, Dean Greygoose kept goal for Stevenage. Andy Green scored for Rhyl whilst, in the UniBond, Terry Bowker captained Bamber Bridge, Stuart Scheuber played for Colwyn Bay and James Glendenning, Adam Farley and Robert Trees all turned out for Droyslden. Leroy Chambers appeared for Frickley Tony Hemmings played for table-topping Dr Martens side, Tamworth.
---
2 March, 2002
RESULTS (2nd March)
Altrincham 1 B. Auckland 1
Barrow 1 Burton A. 2
Blyth S. 2 Runcorn FC Halton 2
Bradford PA 1 Lancaster C. 0
Colwyn Bay 1 Whitby T. 1
Emley 1 Vauxhall M. 1
Frickley A. 0 Hucknall T. 1
Gainsborough 1 Droylsden 3
Gateshead 0 Accrington S. 0
Marine 2 Hyde U. 1
Worksop T. 2 Bamber Bridge 0
OLD BOYS
Ex-Alty man Ricky Harris has turned down a move to our UniBond neighbours Hyde United. Instead he will stay with NW Counties side Mossley, managed by another ex-Robin, Ally Pickering. One of "The Bomber's" former team mates at Moss Lane, Neill Hardy, has come through a Reserves' game for Stockport County in the last week as he recovers from injury.
---
1 March, 2002
MOVES
Steve Hutchinson (Durham C to Bishop Auckland)
Jerome John (ex-Alty keeper, from Grays Ath to Billericay T.)
Neil Rigby (Vauxhall Motors to Rhyl)
Paul Talbot has left Gateshead as the club could no longer pay his contracted wages.
Ross Marchant (Sunderland Reserve striker to Whitby Town on a month's loan)
SUPPORTERS
Emley are holding a meeting with a view to forming a supporters' association.
---
28 February, 2002
CITY WALKS
Maine Road will be a busy place on Saturday 30 March. As well as the S.A.F.E. (Alty supporters' association) sponsored walk on that date from Maine Road to Moss Lane via Old Trafford, Hyde United will be having a sponsored run from Hyde to Maine Road in which Simon Yeo and other Hyde players will be involved. Also, by agreement with Manchester City, who have regularly used Hyde's Ewen Fields for reserve games, there will be a bucket collection at the turnstiles before the City v Nottingham Forest game that day.
GATESHEAD
Gateshead's new manager Gary Gill has signed young midfielder Paul Anthony from Carlisle United.
---
27 February, 2002
PRAISE FROM BERNARD
According to the SAM site Alty manager Bernard Taylor felt Saturday's win at Blyth "was the best I've seen [Altrincham] play away from home all season. We kept them quiet which was important".
GAME OFF
Tonight's game between Runcorn FC Halton and Hyde U. has been postponed. Hyde have signed a striker, Lee Maiden from Preston North End who was to have made his debut in this game.
TRAVEL
The supporters' coach details for the game at Droylsden on Tuesday 5 March are here.
BATTLE
Monday night's Gainsborough v Emley match was an ill-tempered game in which Emley's Mick Norbury allegedly broke Andrew Stanhope's nose with a headbutt which was not seen by the referee. Norbury had earlier been booked for allegedly elbowing Joby Gowshall. Emley won with an injury time goal, to record their sixth succesive win and Gainsborough's fifth successive league defeat.
---
FOR EARLIER NEWS, CLICK HERE
---