Altrincham Football Club News Archive
28 March to 7 April 2003
---
7 April 2003
YOUTH TEAM WIN
A report and pictures from Sunday's Youth Team win in the NWYA Premier Cup is now in the
Youth section
of this site.
ALTRINCHAM 1 ASHTON UNITED 0
Match report here..
Right, from Alan Johnson's website is this picture, of Mattie Hughes celebrating his goal. Pictures of the UniBond Fun Day are also on the site.
NEXT OPPONENTS
Accrington
, whom we meet next, won on Sunday but Jonathon Smith suffered a broken nose and cheekbone after colliding with the Whitby goalkeeper. Alty are now 18th in the form guide; Stanley are top!
CROWDS
Click the Attendances link above for updated UniBond attendance figures. Alty need 644 spectators for their last home game (v Colwyn Bay) to average 600 for league games this season. This compares with Alty's league-game average of 638 last season.
UNIBOND NEWS
Stalybridge captain Kevin Parr, leading goalscorer Phil Eastwood, Danny Caldicott and Chris Denham have all signed new contracts at the Bower Fold. The Gainsborough
site
carries a profile of ex-Alty captain Chris Timons, now aged 28 and living at Upper Langwith near Mansfield. His favourite club is Liverpool and favourite player is Tony Adams.
Gateshead have now taken only 3 out of the last 24 available points to sink to the relegation play-off spot but manager Derek Bell told IC Newcastle, "'whatever the final scenario I'm confident Gateshead will be playing Premier Division football next season'. With both play-off games scheduled for the International Stadium should Gateshead fail to rise above local rivals Blyth Spartans and Frickley Athletic, relegation can be avoided".
---
6 April 2003
ALL SET UP
Whitby T. 0 Accrington S. 3

Alty's next game at Accrington could be the title decider after Stanley won today at Whitby. However, even if Stanley manage to win against Altrincham on Saturday, Barrow would have to draw or lose at Ashton United for the championship to be decided. Click the League Table link above for the current position.
STANLEY
Depending on today's result at Whitby, Alty's visit next Saturday (12th) to Accrington could be the match in which Stanley can clinch the league title. Supporters' coach details are here. For Alty's historical record on 12 April, see Through the Years.
BERNARD
The Pink has a feature on Bernard Taylor, Alty's ex-manager, now installed at Kidsgrove Athletic. Bernard is currently working for nothing at Kidsgrove, with a management team which includes another ex-Alty boss, Stan Allan (manager 1991-92) and Vic Green. Bernard hopes that his position will be renewed next season.

"I've nothing to prove to Altrincham", he said, "I believe my record there has already done that. I'll always love Alty and...I'm genuinely happy for my many, many friends there that they've done well since I left them. All that went on at that time is now water under the bridge". The article also reports that "Taylor says he has been assured that ...providing he's retained, cash will be made available to him for significant squad strengthening". Bernard also reveals that since leaving Moss Lane he has "rejected two offers, including one from a Nationwide Conference club", because they came at the time of his mother's death and he felt he could not accept them then.
IN THE PICTURE
Graham Heathcote is pictured in colour on the back of the NLP with a group of children celebrating yesterday's UniBond Family Fun Day at Moss Lane, whilst in the Pink, Mattie Hughes and Peter Band are pictured in yesterday's game.
OLD BOYS
Mark Quayle was sent off yesterday for Chester City and Stuart Coburn also turned out in the Conference, for Leigh. Neill Hardy scored for Radcliffe Borough, whilst in the UniBond Premier Chris Timons (Gainsborough), James Glendenning, Leroy Chambers, Stuart Locke and Adam Farley (all Droylsden) were in their club's squads yesterday. Terry Bowker was sent off for Stalybridge and Steve Hawes played for Worksop. In the League, Danny Adams was in action for Macclesfield.
---
5 April 2003
SATURDAY
Saturday
FAT Semi, 1st Leg Aylesbury United 1 Burscough 1

Premier Division
Altrincham 1 Ashton U. 0
Barrow 3 Bradford PA 2
Blyth S. 1 Marine 1
Colwyn Bay 3 Hucknall T. 6
Droylsden 2 Accrington S. 2
Gainsborough T. 0 Whitby T. 1
Gateshead 2 Runcorn FC Halton 3
Stalybridge C. 3 Frickley A. 1
Worksop T. 1 Lancaster C. 1
YOUTH
Altrincham Youth will now be at home to Ashton Athletic in the NWYA Premier Cup quarter-final this Sunday (6th) rather than playing S. Sefton in the league as was planned. K.o. is 2pm at Wythenshawe Town FC. More Youth news, including revised fixtures and the updated league table, is here.
KEN McKENNA
Ken McKenna (centre foreground, blue shirt) playing at Moss Lane in April 2001 for Alty Vets against Alty Supporters.

56 goals in 100 games earned Ken McKenna his place in the Alty Legends profiles provided by Terry Rowley and Bill Coop. His Alty career ended under the managership of Gerry Quinn- who is now manager of today's opponents, Ashton United. A profile of Peter Eales has also been added to the site. For these and 38 other "legends", click here.
BERNARD STAYING?
This is Staffs indicates that ex-Alty boss Bernard Taylor intends to be boss at Kidsgrove next season as well as being caretaker till the end of this campaign. Referring to incoming players Bernard said, "I had one player lined up, but his manager said yes one minute and no the next, so we will have to wait until next season... There is a lot of work to be done for next season, but first we need two wins to be safe".
SATURDAY GAME
Howard Watts's Through the Years data show that Alty have twice before played sides from Ashton on 5 April and won on both occasions; 2-1 and 5-3 against Ashton National in 1926 and 1933. National's ground is now the home of Curzon Ashton.
UNIBOND NEWS
Burscough, today's FA Trophy semi-finalists, have won the UniBond Fair Play Award for March. Gainsborough Trinity have secured a sponsorship renewal. "Trevor Bland ... has increased his sponsorship to £8,000 for the forthcoming period and had also agreed an increased incentive had the Conference initiative been successful... Gainsborough Trinity have been granted £16,574 by The Football Stadia Improvement Fund towards pitch improvements during this close season. The major work will involve renovation of the playing surface and installation of sand slitting to aid irrigation".

Gateshead report that "manager Derek Bell swooped to put three players on UniBond forms". They are Adam Clementson, brought in as cover goalkeeper from Shildon, central defender James Curtis from Washington in the Northern League and striker Andrew Purvis from Brandon United. Runcorn FC Halton have explained the choice of their temporary ground: "The Club was asked by Halton Council if we could play some games away from the stadium so that remedial work could be done on the pitch. We consulted the Unibond League and they agreed to this provided the ground was of a suitable standard...Prescot Cables was the only ground in the local vicinity that was free on the dates that we wanted, who were willing to accomodate us and was the required standard".

If Accrington win the championship, Bradford PA get an extra £2,500 for Rory Prendergast whom they sold to Stanley earlier this season according to This is Bradford.

Hucknall Today confirms that Hucknall Town's latest signing is ex-Zimbabwean under-21 international Kelvin Mushambie (27). Steve Lenagh sacked by Town in March for showing a "poor and unprofessional" attitude has now joined Leek Town whilst two of Hucknall's youth players, Scott Smalley and Brett Peel have been asked back to Notts County after playing for their under-18s side. The club is also "seeking to appoint their first-ever commercial manager in a marketing drive designed to boost their off-the-field operations. The full-time post would take responsibility for promoting the club through fundraising and liaisons with local businesses and he would also launch a Hucknall Town Lottery ... The most likely would be the Gold Bond Draw, organised by Blackpool, which guarantees prizes of a car and £5,000 every month. Town would sell tickets and retain a large percentage of the ticket-takings".
---
4 April 2003
SATURDAY
Tomorrow, Alty entertain Ashton United on what is UniBond Family Fun Day (see news for 2 April, below). Ten years ago Ashton manager Gerry Quinn was in charge at Moss Lane but this season, after a good start, his Ashton side has faded recently and in the UniBond Form Guide lies just one place higher than Altrincham, who are currently next to bottom, ahead only of Colwyn Bay. In the League itself Ashton lie 9th, 3 points ahead of Alty from one fewer game. Alty occupy 15th spot. Ashton won the earlier league match betwen the sides, 1-0 at Hurst Cross.

If Accrington both of their away games this weekend and Barrow win their match, then the Stanley v Altrincham game next week would be the title decider. The same could also be true if both sides drop two points this weekend. If Barrow lose and Accrington win both of this weekend's games, Stanley will be champions by Sunday.
REDS LOSE
Manchester United Reserves lost 1-2 to Bolton Wanderers Reserves at Moss Lane last night.
UNIBOND NEWS
Blyth Spartans have arranged their second "annual challenge match against the cast from Emmerdale on 18 May" as well as a friendly match on 10 May against Ware of the Isthmian League. Ware are making an end-of-season tour of the North-East and will also play Whitley Bay. To raise funds Blyth "have a number of pennants for sale... collected over a number of years and many relate to games played against that club". One of these is an Altrincham pennant.

Stalybridge report that Jerome Fitzgerald broke his leg against Vauxhall on Tuesday and "will not be playing football for the rest of the season, and possibly even as long away as Christmas".
---
3 April 2003
PLAYER OF THE YEAR & RACE NIGHT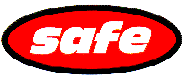 The SAFE Player of the Year awards event is again to be combined with a Race Night this season and this will take place on Saturday 19th April 2003 in the Noel White Suite, the day of the Colwyn Bay home match. As well as attending the event, please help to raise much-needed funds by sponsoring a horse or/and a race for £5 or £25 respectively. In addition to race winnings, the winning owner also gets a bottle of wine. If you can support the event in any way, please contact the club on 928-1045. Also, don't forget to get your vote in for the Player of the Year; last year's winner was Stuart Coburn. Details of last year's event are here.
SATURDAY
Moss Laners should get their first look at new striker Matt Hughes this Saturday, following his promising debut at Droylsden last Monday. Rod Thornley is also likely to be involved in a league match for the first time since 14 December 2002 and Gary Talbot will be available again after missing the Droylsden game through work commitments.

Runcorn fans will get to see a new ground this weekend as Gateshead play their remaining games at South Shields due to work on the athletics track at the International Stadium. Then, Runcorn themselves move home for two games, to play at Prescot Cables FC whilst work takes place on the Halton stadium pitch.
UNIBOND NEWS
Marine have won the March Club of the Month award whilst the goalscoring award has been won by Barrow. The Best Defence award went to our last opponents, Droylsden.

Though reported as a free transfer, Sheffield Wednesday have in fact paid Barrow £7,500 for Grant Holt. This may rise to £22,500 depending on appearances and there is also a 20% sell-on clause. Holt immediately made his debut as a sub at Hillsborough against Watford.

The gate last night at the Halton Stadium was just 102 for the game between Runcorn FC Halton and Whitby Town whilst Wakefield and Emley had only 147 for the visit of Yorkshire neighbours Harrogate Town.
---
2 April 2003
WEDNESDAY
Runcorn FC Halton 1 Whitby T. 1
Wakefield & Emley 0 Harrogate T.0
DEBTS WRITTEN OFF
According to SAM "three of Altrincham FC's creditors have written off money owed to them by the club". They are former director Dave Tracey, manager Graham Heathcote and director Grahame Rowley. Graham Heathcote said, "Hopefully, it will snowball from here. People say they love this club, this is a chance for those owed money to show it".
UNIBOND FUN DAY
The UniBond League is hosting a Fun Day at all grounds this Saturday- including Moss Lane, where Altrincham meet Ashton United. STAR, the Altrincham Supporters' Trust will be helping with the event and full details are on their website (link at top of page). The event includes the release of balloons with a prize for the one which travels furthest, a free ball-in-a-bucket competition for children, free burgers for the first 50 children and free prize draws for Unibond goody bags and for a family holiday to Portugal. As ever, the Moss Lane turnstiles will be open by 2pm.

You can also join STAR on Saturday; membership is £10 annually or £5 for children and concessionaries but members are encouraged to make additional donations. You can also join by visiting the STAR website.
UNIBOND TRANSFERS
Former Alty man Steve Tobin has joined Chorley from Bernard Taylor's Kidsgrove Atheltic. The official UniBond site reports that Chris Waddle has signed for Stocksbridge Park Steels. Accrington Stanley have signed Brian Welch, the Lancaster City striker and part-time fireman. Welch had an earlier spell at Stanley. Others:
Phil Lockett (Hyde U. to Chorley)
Scott Brough (Scunthorpe U. to Barrow)
Adam Clementson (Shildon to Gateshead)
Chris Skarratt (Accrington S. to Hyde U.)
Tony Jansen (Blackpool to Marine)
Lee Cowling (King's Lynn to Harrogate T.)
David McTiernan (Peterlee to Whitby T.)
---
1 April 2003
ALTY DROP TO 15TH
Frickley have now gone eight games withiour defeat to plunge Blyth and Gateshead into relegation play-off danger, whilst Hucknall move above Alty.
Blyth S. 0 Accrington S. 3
Frickley A. 1 Ashton U. 0
Hucknall T. 3 Burscough 1
Vauxhall M. 2 Stalybridge C. 1
CRANEY SIGNS UP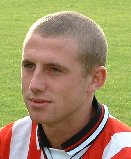 Alty fans will be delighted to hear that midfielder Ian Craney has signed a new two-year contract with Altrincham Football Club. Ian, though only 20 years old, has already made 139 starts and 16 sub appearances and scored 26 goals for The Robins and has established himself as one of the first names on the teamsheet. Ian gained international honours earlier this year when he played for the England semi-professional "National Game XI" against Belgium. Alty's injury crisis has seen him play several games in a forward position this season and this has helped him to become the club's leading goalscorer in the league from outfield play.
DROYLSDEN 1 ALTRINCHAM 0
Match report here.
Above: Alan Johnson's pre-match picture of Dalton Steele with new Alty striker Mattie Hughes. More of Alan's pictures from the game are here.
OTHER RESULTS
Droylsden 1 Altrincham 0
Hyde U. 1 Worksop T. 4 Hyde relegated.
Marine 4 Lancaster C. 0
UNIBOND NEWS
Blyth's ground improvements start on 8 April and will go on for ten weeks. They include "removing then resurfacing the two ash mounds either side of the Main Stand and installing concrete terracing and crush barriers behind both goals...Blyth Spartans wish to thank and acknowledge the financial and strategic support of Blyth Valley Bough Council in this first step in a planned development and partnership to truly raise the profile of the Borough through the football club performing at an elevated level in the league pyramid".

Marine boss Roly Howard officially re-opened a refurbished Kwik Save store in Crosby last week and received £1,000 which he has given to the Marine Building Appeal. Last Saturday local scouts cleaned cars in the Marine car-park in aid of the same Fund. On the field, Marine have contracted goalkeeper Peter Crookes and ex-Southport defender James Connolly for next season.
---
31 March 2003
UNIBOND NEWS
Gateshead confirm that centre-back and top-scorer Rob Jones has been sold to Stockport County, who have beaten Oldham Athletic to his signature. "The transfer fee is undisclosed. However, the deal does include a sell on clause and a pre-season friendly with the Stockport first team at the International Stadium". Chairman Mike Coulson said "Rob is a smashing lad and I'm delighted that he has made it into the full-time game... This development sends a message out to all of our up and coming players that opportunities to progress into the professional game can develop by doing well at Gateshead". Jones played in both Gateshead games against Altrincham this season and he had previously faced us for Spennymoor United.
MATCH REPORTS
For match reports on:
Bradford PA v Altrincham, see news section below for 30 March.
New Mills v Alty Youth, see news section below for 30 March.
Cheshire FA District Youth Cup final, see news section below for 29 March.

Click on the Attendances and Through the Years links (above, left) for updated pages.
ROSE INJURY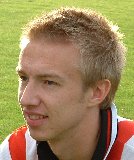 The injury sustained by Altrincham midfielder/centre-back Stephen Rose (right) at Bradford on Saturday was a dislocated shoulder and not a head injury as it appeared to be at the time. Stephen has either started or been a used substitute in all of Altrincham's league games this season but this record must now be at serious risk.
---
---
30 March 2003
NEW MILLS YOUTH 5 ALTY YOUTH 4
Above Francis Evans nets Alty's fourth goal near the end of today's game at New Mills.
Match report and more photos here.
BRADFORD PA 1 ALTRINCHAM 1
Above, Barry Shuttleworth steps between Chris Adams and Jason Maxwell of Bradford; Adams was sent off after the two clashed. Below: Alan Johnson captures Richard Acton tipping over a Bradford corner after 28 minutes. More of Alan's pictures are here. Match report here
OLD BOYS
Neill Hardy scored for Radcliffe, who are hopeful of promotion to the UniBond Premier. Ex-Robin Dave Gamble consigned Kidsgrove to a last-minute defeat yesterday in Bernard Taylor's first game as manager. Leigh are expected to transfer list Ged Kielty in the near future. Dean Greygoose helped Sudbury reach the FA Vase Final yesterday.
UNIBOND NEWS
Colwyn Bay are now definitely relegated; Hyde still have a very slim mathematical chance of survival. Frickley's revival continued with a win over Blyth and sent Gateshead into the relegation play-off spot. Droylsden have agreed to allow East Manchester to share the Butcher's Arms pitch.

The transfer deadline for the UniBond League is 31 March. Recent moves include that of Lebanese international Wael Nazha who has returned to Wakefield & Emley from Droylsden but was carried off injured yesterday. Hucknall Town have signed Kelvin Mushambie, an asylum seeker from Zimbabwe. Others:
Andy Tunnicliffe (Trafford to Altrincham)
Matt Hughes (Salford City to Altrincham)
Paul Roberts (Caernarfon T to Colwyn Bay)
Craig Buckley (Bury, work experience to Hyde)
Richard Winstanley (Bury, work experience to Hyde)
Thomas Griffin (Shrewsbury T. to Vauxhall M.)
Dave Gamble (Runcorn, loan extended to Rossendale U.)
Danny Webster (Marine to Trafford)

The Pink has a competition today for free family tickets to the Alty v Ashton or another UniBond game. The competition is being held in conjunction with the Family Fun Day organised for next Saturday at all UniBond grounds by the league sponsors, Henkel.
---
29 March 2003
RESULTS
Bradford PA 1 Altrincham 1
Burscough 0 Hyde U. 0
Colwyn Bay 1 Whitby T. 1
Frickley A. 1 Blyth S. 0
Lancaster C. 0 Droylsden 3
Marine 4 Gateshead 2
Runcorn FC Halton 3 Worksop T. 0
Vauxhall M. 1 Gainsborough T. 0
Wakefield & Emley 0 Barrow 1
President's Cup Final 1st leg: Stalybridge C. 4 Ashton U. 2
BRADFORD
Bradford PA "could now be without up to seven players for the visit of Altrincham, the side that knocked them out of the FA Trophy", according to This is Bradford. Captain Wayne Benn is one definite absentee, as he "broke his right ankle just before half-time when the Bloods' Steve Porter went in with a two-footed lunge. Bizarrely referee John France, who had an abysmal game, awarded the free-kick against Benn who was stretchered from the field...The combination of four games in eight days and only one fit substitute on the bench clearly took its toll with Robbie Painter, Jason Maxwell and Andy Hayward all looking to be struggling as the game wore on... On an uneven pitch and in the semi-darkness of one of the poorest-lit grounds (The Butcher's Arms) in non-league football, Avenue were always going to struggle". The same This is Bradford report also refers to a "a schoolboy miss from [Leroy] Chambers on the hour".
YOUTHS WIN CUP
Altrincham and District FA Youth team won the Ditsriuct Cup last night against Macclesfield. Above, manager George Heslop faces the lads as they applaud the losers and wait to receive the trophy. Far left is Mal Bailey, who along with Neil Thomason, assists in coaching the team. In the foreground, left-back Mark Griffths's father captures the events on video, whilst to the right Phil Taylor leads the stewards in their applause. Match report here.
UNIBOND NEWS
Worksop players Linden Whitehead and Darren Bradshaw have taken over as caretakers after the sacking of manager Paul Mitchell (see yesterday's news).
---
28 March 2003
ALTY SIGN STRIKER
Altrincham have signed sought-after striker Matty Hughes from Salford City. Matty, 25, was on trial at Oldham Athletic recently and was being courted by a number of clubs as well as Altrincham. He is a left-footed striker and is expected to figure in the next three Altrincham games before he begins a suspension on 7 April which will rule him out for the rest of the season and the first game of 2003-04.

Alty also hope to have both Dave Gardner and Tony Cullen fit for action before the end of the season, as well as Rod Thornley.
BERNARD IN AT KIDSGROVE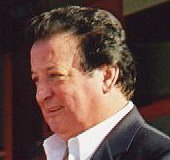 The UniBond site reports that ex-Alty manager Bernard Taylor (right) was yesterday appointed caretaker boss at Kidsgrove Athletic of the UniBond 1st Division. Bernard, who was manager at Moss Lane until October 2002, is the fourth manager at Kidsgrove this season. The appointment is till the end of the season "when both parties will re-assess the situation". Kidsgrove are 20th in the table but are 12 points clear of the relegation spots.
Meanwhile Worksop Town have sacked their manager, Paul Mitchell, following their recent poor run of form. "The Board considered that for the Club to realise its ambitions a new Manager should be appointed to take the Club on to a higher level of football...No replacement manager is currently being considered and the post will now be advertised in the appropriate media".
UNIBOND NEWS
A meeting of Unibond League chairmen takes place on April 10, where the restructuring of the Conference feeder divisions will be discussed. Hucknall Today quotes Hucknall Town's millionaire chairman Brian Holmes as saying "he was confident they could meet the criteria ground and facilities, playing record, financial status, attendances and community involvement" to qualify for the new feeders. "There is some uncertainty because it depends on how many clubs apply," said Holmes, "but I was originally told by the Conference's chief executive, John Moules, that we would be in". The site adds "Holmes expects them to need to finish in the top 15 at least of the Unibond's Premier Division next term" and that "plans are still afoot to switch to a new, purpose-built ground in the next couple of years". Meanwhile, "utility player Steve Lenagh has left Hucknall Town after being sacked by manager Phil Starbuck for showing 'a poor attitude'". Lenagh had complained at being dropped. At Hucknall "six players have another season of their contracts to run- Stuart Hicks, Craig Gaunt, Danny Mayman, Karl Adams, Paul Mitchell and Ryan Young, plus Starbuck himself...but Holmes has indicated that he would be reluctant, for financial reasons, to increase this number of contract players".

Thwaites, the Blackburn brewers have brought out a "Stanley Bitter" to honour Accrington Stanley. The UniBond site reports that Harrogate Town midfielder James McDaid, a Leeds University student, has been re-contracted to the club after returning from Harrogate Railway where he figured in their FA Cup run. McDaid played against Alty a couple of weeks ago.
BOMBER RESTS
Ex-Alty midfielder Ricky Harris has left Mossley after missing much of the season with a knee injury. He has opted to take a break from football.
---
FOR EARLIER NEWS, CLICK HERE
---