---
Home Page: Altrincham Football Club News Archive, 11 to 24 January 2002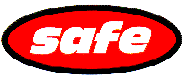 ---
24 January, 2002
RUNCORN SIGN McNEIL & HAY MOVES TOO
Runcorn FC Halton have signed ex-Robins's striker Matt McNeil from Stalybridge Celtic "for an undisclosed fee". McNeil was in the crowd watching Runcorn lose to Altrincham last Tuesday and will make his debut against Frickley Athletic this Saturday. Alex Hay, who spent a spell at Alty on loan from Tranmere last season, has joined Morecambe on a month's loan.
UNITED RESERVES WIN AT MOSS LANE
Manchester United Reserves beat Oldham Athletic Reserves 4-1 tonight at Moss Lane. United's line-up was Williams, Roche, O'Shea, Clegg, Brown, Wallwork, Chadwick, Stewart (capt), Webber, Davis and Djordjic, whilst in the Director's box was former United star Bryan Robson. Oldham started well and had two shots cleared off the line in the opening stages. However, United gradually imposed themselves with slick and accurate passing. They took the lead after good work by Webber led to Davis sliding the ball into goal from the right but a colleague may have helped it over the line (27 mins). Djordjic got a lucky second when his shot from 20 yards was deflected past the keeper by a defender (31 mins). United were then well on top when the referee gave Oldham a penalty for an unclear offence following a left-wing cross. Tipton sent Williams the wrong way from the spot (36 mins) to make it 2-1. United started the second half strongly and Davis scored from the edge of the box after 49 minutes. After Kelly had beaten out Wallwork's fierce low shot, O'Shea made it 4-1 (61 mins). Oldham stuck to their task and Hardy forced Williams to a great double save (67 mins) before Clegg's rasping shot rattled the Oldham bar soon afterwards. Next Thursday (7pm) sees United return to take on Manchester City Reserves at Moss Lane. Entry is just £2 (£1 for children and concessionaries).
ALTY RESERVES
Apologies: the match report on Wednesday night's Altrincham Reserves v Marine match has been delayed but will be here in the morning.
NATHAN EXCELS
Former Moss Lane favourite, Nathan Comley-Excell has joined our struggling neighbours Flixton in the NW Counties Division One. Flixton, who host Altrincham's Reserves' games are bottom of the league, lost 13-0 at Kidsgrove two weeks ago but since appointing Dalton Steele, the former Winsford boss, as manager, their fortunes have been transformed. Following a creditable goalless draw last week, Flixton beat Curzon Ashton 4-2, away, last Monday. In this game, Nathan, who had been playing last season for Rhayader Town in the League of Wales as well as in the Altrincham Sunday League, netted a hat-trick.
---
23 January, 2002
UNIBOND
Tonight's UniBond Premier match saw Bradford PA beat Bamber Bridge 5-2. Click the League Table button, above, for revised table.
RUNCORN FC HALTON 0 ALTRINCHAM 1
There is a match report here.
In the above picture from Alan Johnson's photo website, Hulme, Sertori and Maddox watch Coburn tip the ball over the bar last night.
The only other league game last night was:
Blyth Spartans 2 Whitby Town 1
Click the League Table button above for revised standings.
CHESHIRE SENIOR CUP FINAL
Crewe Alexandra beat Stalybridge Celtic 7-2 last night at the Bower Fold and will now be Alty's opponents in the Cheshire Senior Cup Final, to be held at the Drill Field, Northwich on 19 March. Curiously, Matt McNeil, Celtic's striker was in the crowd at Alty's match at Runcorn at that time. The CSC Final date displaces the scheduled Lancaster City league match at Moss Lane. See below for the new date of this game.
FIXTURE CHANGES
The following new fixture dates have been arranged.
Bamber Bridge (A) Tuesday 19 February
Hyde United (H) Tuesday 26th March
Runcorn (H) Tuesday 9 April (not Sat. 13 April as previously set)
Hyde Utd (A) Saturday 13 April
Lancaster City (H) Tuesday 16 April
Click here for the full list of changes.
UNIBOND PRESIDENT'S CUP
Last night's draw between Gretna and Spennymoor in the UniBond Cup, confirmed that Gateshead will go into the President's Cup, in which Alty play Gainsborough on Saturday at Moss Lane.
---
22 January, 2002
ATTENDANCES
Click the "Attendance Grid" for updated UniBond Premier data, compiled by Terry Rowley.
MARINE TRIP
Please click the Away Travel button for transport details for the match at Marine on 29 January.
BELL FOLLOWS LEE
Steve Bell has left Bishop Auckland to follow former boss Tony Lee to Spennymoor United. Since Lee's arrival, the Moors have won all three games played.
---
21 January, 2002
ALTY SIGN GUILDFORD
The UniBond Press Release reports that Altrincham have signed Barry Guildford from Ryman Second Division club Marlow Town. Barry has presumably joined on non-contract terms; he is a right-back.
WHITBY TOWN 2 ALTRINCHAM 3
Match report here
---
20 January, 2002
ALTY YOUTH 5 EUXTON VILLA 0
Altrincham overcame the bottom side in the league, Euxton Villa, 5-0 today at Wythenshawe Town FC. Mario Daniel hit a hat-trick, with Lee Thompson and Paul Tilley adding the others. Match report here.
RESERVES
The Reserves' league table has been updated, click here for it and the latest results from the Lancashire League.
BERNARD'S APOLOGY
Bernard Taylor is interviewed in today's Pink and apologises for the team's defeat in last week's Trophy game at North Ferriby. "I can't remember when I last felt so down", he said. However, Bernard was pleased with the subsequent "magnificent performance" against Macclesfield on Tuesday but added that "nothing we achieve in cups will make up for the disappointment that we'll feel if we miss out on the championship" but "I have to say, it's going to take a monumental effort".
MANCHESTER UNITED ARE COMING
Manchester United Reserves play at Moss Lane this Thursday in the Manchester Senior Cup, against Oldham Athletic. It would certainly boost the gate if the Reds' new signing Diego Forlán was given a run-out in this game! Kick-off is at 7pm. Altrincham's next games are:
OLD BOYS
Defender Steve Porter, who never scored for Alty in 31 starts last season, got his first two goals for his current club Droylsden yesterday. His ex-Robins' team-mates James Glendenning and Adam Farley also played for the Bloods. Leroy Chambers got the only Frickley goal yesterday, whilst Craig Skelton scored for Blyth and Lee Ellington netted twice for Gainsborough Trinity. Ellington has now withdrawn his transfer request. Also in the UniBond, Terry Bowker played for cash-strapped Bamber Bridge, who lost 5-0, and Stuart Scheuber was also on a losing side, for Colwyn Bay. In the Conference, both Ged Kielty and Michael Twiss played as Leigh got back to winning ways. Sammy Ayorinde played for Stalybridge whilst Phil Bolland turned out for Chester City but Dean Greygoose has lost his first-team place in goal for Stevenage Borough. Andy Dibble continues to excel as Stockport County's number one. A third ex-Alty keeper, Lance Key, played in Kingstonian's win yesterday. Ex-Robins centre-backs Gary Talbot and Paul Ellender opposed each other yesterday as the Vics lost at Boston. Ricky Harris, played again for Rossendale United, for whom he scored last week. In the UniBond First, Jeremy Illingworth netted for Stocksbridge Park Steels. Danny Adams played as usual for Macclesfield Town.
---
19 January, 2002
UNIBOND RESULTS
Barrow 3 Frickley Athletic 1
Bradford PA 3 Runcorn FC Halton 1
Colwyn Bay 1 Burton Albion 3
Emley 5 Bamber Bridge 0
Gainsborough T. 3 Burscough 1
Gateshead 1 Lancaster City 2
Hucknall T. 2 Blyth S. 1 (Score wrongly given as 2-0 on Teletext)
Marine 2 Droylsden 4
Whitby T. 2 ALTRINCHAM 3
Worksop T. 3 Vauxhall Motors 3
CSC FINAL
The Cheshire Senior Cup Final venue will be either Ewen Fields, Hyde (if Stalybridge are Alty's opponents) or the Drill Field at Northwich (if Crewe Alexandra are against us). The Celtic v Crewe semi is next Tuesday.
MORE PICTURES
Many more pictures of the North Ferriby game can be found on the North Ferriby website, (which unfortunately does not work with some versions of Netscape Navigator). Above is the moment when the ball entered the net for the winning goal. Picture kindly supplied by Ray Lobacz of North Ferriby. For Alan Johnson's pictures of the same game, see below (13 January news).
RESULT
Friday 18th
Hyde Utd 2 Accrington S. 4. Both sides have now played 8 more games than Alty!

£5,000 FEE
The move, (reported below), of Kevin Leadbetter to our opponents of next Tuesday, Runcorn FC Halton, was as the result of a £5,000 fee changing hands.
---
18 January, 2002
MISSING PERSONS
Alty's next game is at Whitby on Saturday (see below for details). When we last went there, on 26 August 2000, the game ended 2-2 with goals by Hawes and Landon. The starting line up was Coburn, Farley, D. Adams, Turkington, Talbot, Ward, Quinn, Hawes, Scheuber, Quayle, Ellison. Only Stuart Coburn and Steve Hawes are still at Alty today. Pictured, right, is the last sighting of Stuart Quinn in an Alty shirt, with Stuart Scheuber in the background during the game last season. Quinn has disappeared from the football scene at our level whilst Scheuber is now at Colwyn Bay. For that game's match report, click here.
MORRELL LEAVES FOR THE SUN & OTHER NEWS
Gateshead's ex-Alty striker Mick Morrell has left Tyneside this week to play football in Jamaica! Hyde have lost Kevin Leadbetter to Runcorn after a month's loan from Southport. Leadbetter turned out for Runcorn against Alty earlier this season in the UniBond Cup.
BRIG LOSE ANOTHER BOSS
A further round of financial cuts has led Bamber Bridge boss Jimmy Willis to resign along with his brother and assistant, Paul, after the team's £1,000 a week budget was cut by £600. Willis only replaced Tony Greenwood as manager less than three months ago, after Greenwood left for similar reasons. Willis told the Lancashire Evening Post, "I was asked to accept a wage cut for 14 players, myself and Paul, of £600 a week. At the end of the day I felt the club would have stayed up with us in charge. Now it has more or less committed itself to the first division." Reserves' boss Paul Byron has taken over for the game at Emley on Saturday.
MACCLESFIELD GAME

Pictured above by Alan Johnson is Stuart Coburn, about to save Shuttleworth's penalty for Macclesfield on Tuesday night. More of Alan's pictures are here.
---
17 January 2002
YORKSHIRE CURSE?
Even when Altrincham won the UniBond title in 1999 their last match in the league was a defeat in Yorkshire, at Guiseley. In the three seasons since then Altrincham have failed to win a league game in Yorkshire in visits to Scarborough, Frickley (twice), Emley (twice) and Whitby. They also went out of the Trophy last Saturday in Yorkshire at North Ferriby. The one bright moment in the White Rose County was a UniBond Cup win at Ossett Town last season. However, Whitby have the statistical odds stacked against them too as they have won only once at home in the League this season. Altrincham won the reverse fixture, 1-0, on the opening day of the season but have not won a league game since October - however, the Robins have only played three league games since then! A player to watch is Whitby's leading scorer Lee Ure, who has recently been on trial at Darlington. Click on the Away Travel button for supporters' coach details.
UNIBOND CUP
Last night's 1-1 draw in Group 1 of the UniBond Cups between Bishop Auckland and Spennymoor United leaves it still undecided which team will join Altrincham as one of the eight teams in the President's Cup but it rules out the Bishops themselves. It is now between Gateshead and Spennymoor and this will be decided when the Moors play their final group game against Gretna. Alty meet Gainsborough on 26 January in the President's Cup quarter-finals.
---
16 January 2002
S.A.F.E. PRIZE DRAW
The draw will now be held on Saturday, 2nd February, after the Colwyn Bay home game. A message from Alan Brotherton, SAFE Prize Draw Promoter is here.
BERNARD SPEAKS TO SAM
Talking to SAM Bernard Taylor has spoken of the defeat at North Ferriby. "I was disappointed...because I was hoping for a little run in the Trophy. Mind you, it's a credit to our small squad that they got over Saturday's disappointment and came out and did the job for us tonight [against Macclesfield]". He also explained why he had taken off Lee Poland immediately after his second goal: "On Saturday I had to take poor Lee Poland off because he came to me, asking to be substituted. He's had a terrible chest all week, and he just could not get breath".
YOUTH FIXTURE
Alty Youth's opponents in their home fixture this Sunday have been changed, click here for details and other news.
ALTY WIN CUP FINAL PLACE
The match report on Alty's 2-0 win in the Cheshire Senior Cup over Macclesfield last night is here.
ATTENDANCES
The updated UniBond Premier attendances grid is here, courtesy of Terry Rowley.
---
15 January 2002
LEAGUE RESULT
Lancaster City 3 Barrow 3
RESERVES
The latest Reserves' league results and updated table can be found here.
TRANSFERS
Bishops' new boss has made his nephew, Kevin, his first signing. Other moves include:
Leon Mills (Droylsden to Bamber B.)
Paul Burke (Sheffield FC to Hucknall Town)
Aron Wilford (Middlesbrough to Whitby Town)
Greg Challender (Leek Town to Ashton U.)
Mark Wilson (Emley to Ossett Albion)
---
14 January 2002
AWAY TRIPS
Click the Away Travel button, above, for coach and travel details to the next two away games, at Whitby (Sat. 19th) and Runcorn (Tues.22nd). If going by car, remember that Runcorn now play in Widnes! Click the Thorugh the Years button for scores of previous games on this date.
ALTY OUT OF TROPHY- North Ferriby Utd 3 Altrincham 2
Match report here.
NEW DATE
Subject to confirmation, Altrincham will now play Emley at home on Tuesday, 5th February at 7.45pm. This league game was postponed on 5 January.
OLD BOYS
Both Andy Dibble and Kevin Ellison played for Stockport County last night but they were on the losing side again. Kevin was substituted after 69 minutes but Andy was Man of the Match.
---
13 January 2002
LEE'S RECORD?
Lee Thompson, who played as a first-team sub at North Ferriby, after appearing for the Reserves last Wednesday, scored both goals in the Youth team's 2-1 win today over Marine. Is it a record to play at all three levels of Altrincham FC inside ninety hours? Alty Youth v Marine match report here.
ALTY OUT OF TROPHY- North Ferriby Utd 3 Altrincham 2
Match report here.
Results for other UniBond Premier clubs in the Trophy were:
Burton A. 3 Blyth S. 0
Leigh RMI 2 Emley 2
Solihull Boro 3 Runcorn FC Halton 0
Vauxhall M. 4 Lancaster C. 0
Worksop T. 4 Tamworth 3

The picture right, by Alan Johnson, shows Danny Murphy and Ian Craney at North Ferriby; for more pictures see Alan's photographic site.
OLD BOYS
Several "old Robins" were on the score-sheet yesterday: Jeremy Illingworth for Stocksbridge, who lost 7-2 at Witton; Lee Ellington for Gainsborough; Mike Twiss for Leigh in the Trophy; Stuart Walker for Kidsgrove, who beat Flixton 13-0; John Toner for TNS; Mick Morrell for Gateshead and Lee Evans, who was moved on from Alty Reserves in December, for Hyde United. Other former players in action included Ricky Harris for Rossendale, Dickie Landon for Radcliffe Borough, Stu Scheuber for Colwyn Bay, Leroy Chambers for Frickley, as well as Adam Farley, Steve Porter and James Glendenning, all for Droylsden. Terry Bowker also turned out for Bamber Bridge, where he now appears to be the captain. In the League, Nicky Daws was an unused sub for Rotherham.
IN THE PRESS
The NLP carries an article on Graham Heathcote's receipt of the Freedom of Altrincham yesterday from the Altrincham Court Leet. Graham referred to Sir Alex Ferguson receiving the freedom of Manchester and said, "If it's good enough for him, it's good enough for me".
---
---
12 January 2002
ALTY OUT OF TROPHY
North Ferriby 3 Altrincham 2
-AND WE DROP TO 8th IN THE LEAGUE!
Premier League Games, Saturday 12th January.
Barrow 2 Whitby Town 0
Bishop Auckland 1 Colwyn Bay 2
Burscough 3 Accrington S. 2
Droylsden 0 Bamber Bridge 0
Hucknall T. 3 Frickley A. 4
Hyde Utd 2 Gateshead 1
Marine 1 Gainsborough T. 1
Alty drop two places below Burscough and Colwyn Bay-the Bay have played 11 more games than us! Click here for details.
VICS RAISE A MILLION
It has been confirmed that a "Cheshire-based building firm" has bought Northwich Vics' Drill Field for a "seven-figure sum".
GRAPPLE WITH HISTORY
Terry Rowley, in cooperation with Bill Coop, has produced an amended version of their Brief History of Altrincham F.C., which sheds more light on the club's origins. It has now been established that the club grew out of a side called "The Grapplers"! Click here for the text.
NEW DATES?
Subject to confirmation Altrincham will now play Runcorn on Tuesday 9th April at Moss Lane instead of on Saturday 13th April. It is also reported that on 13th April Altrincham will now be playing Hyde away.
FREEMAN GRAHAM
As previously announced, Alty Coach Graham Heathcote is scheduled to receive the freedom of Altrincham today. Graham will then be rushing from the ceremony to North Ferriby for the Trophy game.
LIGHTS OUT
Hucknall have had to advance their home kick-off times to 2pm both this week (v. Frickley) and next week (v. Blyth) as their floodlights are not functioning.
TRANSFERS
Paul Bagshaw (Hednesford Town to Emley)
Paul Mitchell (Arnold T. to Hucknall T.)
Paul Raynor (Gainsborough Trinity to Ossett Albion).
---
11 January 2002
UNIBOND NEWS
Bishop Auckland have filled their managerial vacancy, following the departure of Tony Lee to Spennymoor, by appointing former Newcastle United star Alan Shoulder. Shoulder's playing career took in another UniBond club, Blyth Spartans as well as the Bishops themselves. Meanwhile at Spennymoor, Tony Lee, has signed Gary Williamson from Darlington, Mark Lee, from U.S. football and Steven Leadbetter from Chester-le-Street, Former Gateshead defender Ritchie Watson is also tipped to join the Moors.
FA TROPHY
For background to the match at North Ferriby and to Alty's Trophy Record, please see the News, below, for 7 January. SAM reports Bernard Taylor as saying that "We have not won anything this season, and we would like to have some silverware under our belts before we start calling this a great season". The Non-League Paper's FA Trophy predictions give Altrincham a 1-0 win tomorrow. Let's hope the tipster is correct.
The town of North Ferriby lies on the north bank of the River Humber, close to the modern Humber Bridge and this has given it strong maritime connections; three Bronze Age boats were unearthed there between 1937 and 1963. The town also had a 12th-century Augustinian Priory but in the late 18th century it grew as a home for wealthy Hull merchants. In the 19th century the arrival of the railway line from Hull to Selby boosted its development as a commuter town for Hull. For details of how to get there (whether by supporters' coach or by car or rail), click the Away Travel button above.
YOUTH GAME
The Youth team play Marine at home in the NW Youth Alliance Premier Cup this Sunday, k.o. 1.30pm. The match is at Wythenshawe Town FC (beside Tesco at Baguley).
ELLISON ON THE MEND
Stockport County's site reports on County Reserves 4-2 loss at Doncaster Rovers this week in which former Robins Kevin Ellison and Andy Dibble featured. "Kevin Ellison put himself in line for a return to the first team on Sunday with an excellent performance before Neil Ross replaced him on the hour mark. The former Leicester man twice came close to scoring with long-range efforts and his easing crosses from the left caused the Rovers defence no end of problems. And it was no surprise that Ellison was the provider when County took the lead on 20 minutes. Receiving the ball from Andy Dibble he raced down the touchline before releasing Scott Taylor who went on to beat Andy Walker in the home goal." The attendance was just 67!
UNIBOND NEWS
Bamber Bridge is to become a limited company to try to solve its financial problems.
---
FOR EARLIER NEWS, CLICK HERE
---