---
Home Page: Altrincham Football Club News Archive, 18 March to 2 April 2002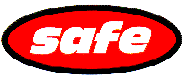 ---
3 April, 2002
GRAHAM'S NEW VENTURE
The UniBond Press Release announces that Alty coach Graham Heathcote is available for after-dinner speeches following his successful debut at the recent Curry Night at Moss Lane at which he spoke entertainingly for over an hour. He can be contacted on 0161-973-9325 for future bookings.
HELPING THE CLUB
The text of Dave Tracey's letter outlining how everyone can help the Club is now here.

14 CLUBS BEAT DEADLINE
Fourteen UniBond Premier sides made signings in the last week before the transfer deadline, but Altrincham were not one of them. Most active were Gateshead, whom we meet on Saturday, who have acquired eleven new players! Midfielder Kevin Bromley has joined from Bishop Auckland, left-sided player Jonathan Rattle and full-back David Southern have joined from St Albans City and Crook Town respectively. Stephen Flockett has joined from Hartlepool and, amongst the rest, three players have signed from Northern League Brandon United "as a contingency plan in case of crisis for the final run-in to the end of the season". However, the Heed's Rob Jones, who is currently suspended, may miss the rest of the season with a knee injury and Steve Preen is definitely out till next season with a fractured fibula.

Gainsborough, whom we also play later this month, have signed four players from lower league teams. Other recent UniBond transfers not previously reported include:

Joel Armstrong (Chesterfield to Bradford PA) - he kept goal against Alty on Monday.
Stuart Dawson (Spennymoor to Blyth Sp.)
Robert Hackney (Mossley to Droylsden)
Adam Marsh (Darlington to Worksop T.)
John Keegan (Scarborough to Hucknall T.)
BURSCOUGH CONTENDERS
Applicants for the manager's post at Burscough, vacated by John Davison, include "a former England international, another well known international and several others with considerable playing experience in the FA Premiership", according to the UniBond Press Release.
OLD BOYS AND UNIBOND NEWS
The Stockport County website reports that ex-Alty keeper Andy Dibble was left out of the County team on Monday because manager Carlton Palmer blamed him for two of the Millwall goals on Saturday. Dibble disagreed and Palmer promptly dropped him for a 16 year-old, who played well as County gained a rare win. Another ex-Robin at County, Kevin Ellison, came on as a sub on Monday for the last 33 minutes and hit the bar. Elsewhere, Whitby have re-signed former Alty player Craig Skelton following a spell at Blyth Spartans. Whitby have also acquired a local player Adam Jewell, who was at Scarborough, as well as a midfielder, Danny Wood, from Sheffield Wednesday. Former Alty Reserve keeper Ryan McMahon has joined Trafford from Prescot Cables. Hyde United, whom we meet on 13 April, have signed Damien Joyce from Manchester City, on loan until the end of the season. Lancaster have signed midfielder Alex Kevan, from Hereford, having released Dean Martin to Bradford P.A..
---
2 April, 2002
SAM'S REPORT
Our local newspaper SAM reports from Saturday's Club meeting that "Clear division between club officials on how affairs should be run, the threat of winding up orders hitting the doormat, and an unhappy playing and management staff refusing to reduce the wages they draw are all causing concern at this once-great non league club". For more see the SAM website.
FURLONG SIGNS FOR BAY
Carl Furlong, the 26 year-old striker whose contract was terminated recently by Altrincham, has joined Colwyn Bay. Before he can play for them Carl has a suspension to serve but the Bay hope his goals may keep them safe from relegation in the final games of the season. Already at Colwyn Bay is Stuart Scheuber, another of Mark Ward's signings at Altrincham last season. (Thanks to Andy Owens of the Colwyn Bay site for this news).
BRADFORD P.A. 4 ALTRINCHAM 1

Above is one of Alan Johnson's pictures of the game, showing Hulme's goal; there are more on Alan's site.

Match report here.

Click the buttons above for updates to the Statistics, League Line-Ups, League Table and League Grid pages.
---
1 April, 2002
ALTY YOUTH CAPTAIN TO TRAFFORD

Alty Youth's captain, Paul Tilley (right), has been signed by UniBond First Division side Trafford, whose new caretaker manager is Joey Dunn, the former Alty Reserves' manager. However, it is hoped that Paul may still be able to turn out for the Altrincham Youth side as well as Trafford. Alty fans will particularly remember Paul's fine goal in the FA Youth Cup match at Wrexham this season.
OTHER MONDAY GAMES
Accrington S. 2 Bamber B. 0
Bishop Auckland 1 Whitby T. 0
Burscough 0 Burton A. 0
Colwyn Bay 1 Marine 1
Frickley A. 1 Emley 1
Gainsborough T. 2 Blyth S. 1
Hucknall T. 0 Lancaster C. 1
Runcorn FC Halton 1 Barrow 3
Vauxhall M. 2 Hyde U. 1
Worksop T. 2 Gateshead 1
PLAYERS' PROGRESS
A probably unexhaustive list of Alty players progressing to League football has been added to this site, here. Any additional names will be gratefully received.
JEFF JOHNSON
Terry Rowley's profile of Alty striker Jeff Johnson appeared in a recent Robins' Review; it is now reproduced on this website and can be seen by clicking here.
MORE BISHOPS LEAVE
Two more Bishop Auckland players have followed ex-manager Tony Lee to Spennymoor United. They are defender Stephen Hutt and striker Danny Brunskill. Brunskill scored the Bishops' last minute equaliser at Moss Lane on 2nd March which triggered Alty's current bad run and Hutt played in that game, too. However, the much travelled Wayne Edgecumbe has moved back from the Moors, where he was leading scorer, to the Bishops for whom he played in 1996-97.
RESERVES LOSE
Alty Reserves lost 3-2 at Rossendale yesterday. For other results and the updated table, click here.
---
31 March, 2002
CLUB MEETING
There is a report of today's Club Meeting and a copy of the Board's open letter to supporters here. Please read it to see how you can help the Club. The Board will be circulating the letter to all fans at a future home game.
ALTRINCHAM 0 BURSCOUGH 3
Match report here.
This was Alty's heaviest home league defeat since 23 November 1996 when they lost 0-3 to Farnborough Town. Pictured left by Alan Johnson is Vernum Rowland, 17 yesterday, who came on as a substitute and gave a good account of himself. More of Alan's pictures are to be found here
ANDY TUNNICLIFFE
The Pink reports that Andy Tunnicliffe will be in plaster for two months after breaking his leg playing for Alty last week. All Alty supporters wish him a full recovery and a good season next year.
OLD BOYS
In the Conference, Sammy Ayorinde (Stalybridge), Gary Talbot (Northwich), Mike Twiss and Ged Kielty (both Leigh) all played yesterday. In the UniBond, Droylsden's ex-Robins Steve Porter and James Glendenning overcame Leroy Chambers's Frickley. Tony Hemmings (Tamworth), Chris Timons (player of the year least season at Ilkeston) and John Toner (TNS) were all goalscorers yesterday.
---
30 March, 2002
SPONSORED WALK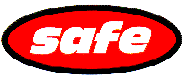 The SAFE Sponsored Walk took place today between Maine Road, Manchester and the Moss Lane ground, via Old Trafford. This is a ten-mile distance. After last year's hailstorm, this year's event took place in perfect sunny conditions. It is not yet known how much has been raised for the Club by the Walk. If you are not a member of SAFE (the supporters' association), why not join? Details are here.
ADAMS GOES
At today's Club Meeting, it emerged that full-back Chris Adams, an ever-present first-teamer till injured, has been released by the Club.
FIXTURE CHANGE
The home match with Emley has now been moved from 23rd April to Monday, 22nd April.
OTHER RESULTS
Barrow 0 Accrington S. 4
Blyth S. 1 Lancaster C. 0
Burton A. 1 Colwyn B. 0
Droylsden 1 Frickley A. 0
Gateshead 1 Gainsborough T. 0
Marine 2 Bishop Auckland 3
Vauxhall M. 2 Bradford PA 1
Whitby T. 2 Hucknall T. 2
Updated table here.
---
29 March, 2002
GOOD FRIDAY GAMES
Emley 1 Worksop T. 1 Worksop go second.
Hyde U. 0 Runcorn FC Halton 1 Ex-Alty reserve Lee Evans, who scored against us on Tuesday, was sent off for Hyde in the closing stages before Runcorn's late winner.
Revised table.
EMMETT MOVES
Former Alty player Darren Emmett, the leading scorer at Trafford FC, is one of four Shawe View players to follow Mark Molyneaux to Chorley from his managerial post at Trafford. Paul Varley, Billy McCartney and Joe Murray are the other players moving from Trafford to Chorley. Meanwhile, the new Trafford caretaker boss Joey Dunn, who was Alty reserves' manager last season, has appointed ex-Runcorn man Aiden Warder as his assistant.
TRANSFERS
Kevin Bromley (Bishop Auckland to Gateshead)
Jonjo Dann (Porthmadog to Burscough)
John Foreman (Northallerton T. to Whitby T.)
Kevin Leighton (Doncaster R. to Whitby T.)
Ken Nelson (Dunston Federation to Bishop Auckland)
Billy Stewart (Rhyl to Colwyn Bay)
---
28 March, 2002
CLUB MEETING
On the SAM site, Mike Crockett reports that, "one of the most important meetings in the recent history of Altrincham FC takes place this weekend. The meeting takes place on Saturday at 1pm sharp in Moss Lane's Noel White Suite, and directors will be on hand to answer supporters' questions and clarify the direction the club is moving in". Director David Tracey said, "At the meeting, we are planning to announce a few initiatives designed to show these organisations [Customs & Excise and Inland Revenue] that we are committed to raising the money they want. Hopefully, people will stop telling themselves that the Board will sort everything out, because it is not just down to the Board. It's down to everyone: fans, directors and shareholders".
TWO BAD INJURIES

Fears that acting Reserves' captain Pat Claffey (seen, right) had become the second Alty player to fracture his left leg inside 24 hours have thankfully not proved to be correct. In last night's Reserves win over Colwyn Bay, Pat, a mainstay of last year's double-winning Youth side, had taken over the captain's armband after regular Reserves' skipper Keith Mairs had been substituted a few minutes earlier. A few minutes later Pat had to be carried off and taken to hospital by ambulance with a suspected leg fracture. However, an x-ray has since shown no fracture to his leg but, rather, ligament damage. There was less good news for first-team player Andy Tunnicliffe who, on Tuesday, did fracture his left leg, just above the ankle, in the game against Hyde United. Andy (18) was on loan from Manchester City and making his first start for the Robins. All Alty fans will wish both Pat and Andy speedy recoveries from their injuries.

For a match report on the Reserves game, click here.
---
27 March 2002
MIDWEEK GAMES
Wednesday 27th
Accrington 1 Gainsborough T.1
Bradford PA 0 Hucknall T. 1
Updated table.
Friday 29th
Emley v Worksop T.
Hyde U. v Runcorn FC Halton
RACE AND PRESENTATION NIGHT
On Saturday 4th May, (doors open at 7.30pm), there will be a combined S.A.F.E. Race Night and Players' Presentation evening in the Noel White Suite at Moss Lane. The first race is at 8.15pm and the ticket price of £2 includes a free 50p bet on the first race. The player of the year awards will be given and it is hoped that the event will be well attended by supporters, club officials and players. All proceeds will go towards reducing the Club's financial plight.
JOEY DUNN AT TRAFFORD
Joey Dunn, who was Reserves' Manager under Mark Ward at Altrincham last season, has been appointed caretaker manager at our neighbours, Trafford FC, following the surprise departure of goalkeeper/manager Mark Molyneaux to Chorley. Mark pulled off a coup in his first game in charge last night by guiding Chorley to an away win at runaway UniBond First Division leaders Harrogate Town.
CROWDS
The UniBond Premier attendance data to 24 March has now been updated.
ALTRINCHAM 1 HYDE UNITED 2
Match report here
Pictured above by Alan Johnson is Mark Maddox in action during the game; for more pictures, visit Alan's site here.
---
26 March, 2002
AWAY TRAVEL
The supporters' travel details to Bradford, Bamber Bridge and Gateshead have been added to the Away Travel page.
ALTRINCHAM 1 HYDE UNITED 2
Other results
Bamber B. 0 Burton A. 1
Barrow 1 Vauxhall M. 2
Droylsden 0 Worksop T. 2
Lancaster C. 0 Emley 1
SPONSORED WALK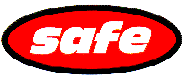 The S.A.F.E. annual sponsored 10-mile fundraising walk from Maine Road (MCFC) via Old Trafford (MUFC) to Moss Lane is to be held on the morning of Saturday 30 March before the home game with Burscough and every Alty fan is invited to take part either as a walker or a sponsor, or both. The walk has raised over £2,000 a year in the past and the Club has never needed revenue more than it currently does. Please do get involved in this initiative by contacting the Walk Organiser, Neil Dawson on 07779-137241. If you have any contacts (companies or individuals) who might also be prepared to assist, please let Neil know their details. Walkers should please report to Moss Lane by 8.30am from where they will be transported to Maine Road.
BISHOPS
It has now emerged that the previously reported move of Bishop Auckland to ground-share with Shildon is likely to be for two seasons rather than one as Bishops' new ground is unlikely to be ready before then. Also, if Bishops are involved in relegation play-offs this season, they will have to be staged away from their current Kingsway ground, where the last scheduled game is on 20 April.
---
25 March, 2002
OPEN MEETING
On Saturday (30th March) Altrincham FC Board members Jeremy Pollitt, Bob Peters and David Tracey will be holding an open discussion meeting with supporters and shareholders concerning the Club's "current and future fiscal situation" at 1p.m. in the Bar at Moss Lane. Everyone is invited to attend.
ALTY YOUTH WIN AGAIN
Altrincham's Youth side moved up to third with a fine 2-0 win away to Lancaster City on Sunday afternoon. For a brief match report and fixture news, click here.
HUCKNALL TOWN 0 ALTRINCHAM 0
The match report is here.
Reproduced above, courtesy of Alan Johnson, is Stuart Coburn catching a corner yesterday; for more pictures, visit Alan's site here.
VERNUM JOINS INJURED LIST
Alty Youth defender Vernum Rowland, who made his league debut in midfield for Alty on Saturday at Hucknall, has picked up a groin strain which will keep him out of action for two weeks.
PUNDIT BERNARD
Sunday's N-L Paper had Bernard Taylor as one of three pundits forecasting who would be relegated from the Conference this year; the panel's choices were Dover, Stalybridge and Hayes. The same paper had an article on Dave Felgate and his goalkeeping coaching school, which he runs in conjunction with ex-Alty keeper Ian Senior. One of their customers, mentioned in the article, is Alty's current goalkeeper, Stuart Coburn.
---
24 March, 2002
RESERVES
The Reserves page has been updated with results and tables.
YOUTH CUP FINAL
Alty Youth's NW Youth Alliance Premier Cup Final will be at Chorley on Sunday 21 April. For more on this and the updated league table, click here.
PACE LAYS INTO NEIGHBOURS
In today's Pink, Droylsden boss Dave Pace again accuses Alty of "sour grapes" in the light of Brian Flynn's recent article in the Robins' Review programme about our match at the Butcher's Arms. Says Pace, "Let me ask the author of the piece one question, 'How much of your money have you put into Altrincham FC?'", before going on to say that he has invested a million pounds in Droylsden and that, in contrast, "I shudder to think how many handouts Alty have received for stadium improvements over the years". He then makes an extraordinary attack on his Tameside neighbours Hyde and Stalybridge "who are always at the front of the queue when there's money to be dished out, which is one of the reasons I'll be shedding no tears when both of them are relegated next month". Of Hyde he says, "their pleas for financial aid have become so embarrassing that I seriously expect their directors to be busking outside the turnstiles next time I go there". He then reaffirms his December statement that "there is no better manager than me in the UniBond" backing this up by stating, "I haven't paid a penny for a player this season and am operating on a budget nothing like that at Altrincham". In contrast, the N-L Paper prints a very sensible letter from Matt Taylor on the topic of Droylsden pointing out that Alty are not bad losers but that "the only problem we had was with the pitch". He goes on to say that we at Alty "are a friendly club and do not deserve to have our good name tarnished by wild accusation" from Mr Pace.
OLD BOYS
In the Conference, Mark Quayle turned out for Telford despite doubts over the Club's ability to pay him, whilst Dean Greygoose let in six for Stevenage against Farnborough. Mike Twiss scored as Leigh, including Ged Kielty, defeated Dagenham. Paul Ellender (Boston) and Gary Talbot (Northwich) were both on the losing side yesterday. In the UniBond, Stu Scheuber played for Colwyn Bay who lost 0-5, Terry Bowker was also a loser for Bamber Bridge but Matt McNeil was in Runcorn's victorious eleven at Gateshead. James Glendenning was the only ex-Alty man playing for Droylsden whilst Adam Lillis scored for Witton in the UniBond Division One. In the Doc. Martens, Chris Timons played for Ilkeston, who lost, and Tony Hemmings played for Tamworth who won to stay top. In Wales Stuart Terry's Connah's Quay lost 2-1. The Pink carries an article on ex-Alty man Dalton Steele's good work as Flixton manager.
CARL FURLONG AND DISCIPLINE
Carl Furlong, who has now left Alty (see below) for the second time in two seasons, played a total of 29 games (+11 sub appearances) for the Robins and scored 12 goals. On the disciplinary front he received 11 yellow cards and 3 reds in those games and it is sad that his good strike rate has been undone by his temperament. Last season Alty, as a whole, received 64 yellows and 1 red in 44 league games and a further 11 yellows and 1 red in 10 cup matches. This campaign the totals are 42 yellows and 5 reds in 31 league games plus 22 yellow and 1 red in 20 cup matches.
---
23 March, 2002
FURLONG GOES
Alty's volatile striker Carl Furlong has had his contract terminated after being dismissed for the third time this season in Tuesday night's Cheshire Senior Cup Final. Carl, who had scored 7 goals, had picked up 7 yellow cards as well as his 3 reds in 19 starts (and 9 sub appearances) for Altrincham this season.
HUCKNALL TOWN 0 ALTRINCHAM 0
The match report is here.
Other scores:
Bishop Auckland 1 Accrington S. 2
Blyth S. 0 Droylsden 0
Burscough 2 Worksop T. 3
Burton A. 5 Whitby T. 1
Colwyn B. 0 Barrow 5
Emley 3 Marine 3 (at the Welfare Ground, Emley)
Gainsborough T. 2 Vauxhall M. 1
Gateshead 0 Runcorn FC Halton 2
Hyde U. 2 Bradford PA 0
Lancaster C. 4 Bamber B. 1
TRANSFERS
Matt Daly (Guiseley to Bradford PA)
Toby Forshaw (Blackpool to Bamber Bridge)
Richard Latimer (Ashington to Bishop Auckland)
---
22 March, 2002
QUAYLE SIDELINED
Ex-Alty striker Mark Quayle risks being sidelined because his current club, Telford United, cannot afford to pay him for the rest of the season. Quayle joined from Morecambe and his pay was being met by contributions from the supporters' association. Telford have appealed to local businesses to help find the necessary money. Another old Alty player, Chris Timons, has a new manager in ex-Bolton star John McGinlay who has left his job at Gresley Rovers to take over at Ilkeston Town.
NEW GROUND AND OTHER UNIBOND NEWS
Whilst their new ground is being built, Bishop Auckland will play their home games next season at Dean Street, the home of Northern League club Shildon. Shildon is just south of Bishop Auckland. Bradford P.A. have appointed former Yorkshire and England cricketer Geoff Cope as their Commercial Manager. Gateshead chairman John Gibson has stated that his club's future is still not secure, though they are "moving in the right direction". He added that "I need to know [the situation] by the end April so I can let the players and the management know". Bamber Bridge are holding their first annual beer festival from 7pm on Thursday 18 April till Sunday 21 April. Sadly, Alty play at Bamber Bridge on 3rd April!
AROUND THE UNIBOND
Blyth Spartans website has announced that the Club has received a grant of £149,100 from The Football Stadia Improvement Fund (FISF) to improve its Croft Park ground. A further £47,000 from Blyth Valley Borough Council and £2,000 from the Spartans Supporters' Club give the Club nearly £200,000 for ground improvements. These will include concrete terracing behind both goals, a covered disabled area, additional toilet facilities, a perimeter safety wall, crush barriers and improved access to the main stand. The Club is also seeking new members of its Executive Board. North-East neighbours Gateshead have released Gareth McGhie back to Easington and Neil Austin to Barnsley after just 2 appearances for the club. Hyde United have signed midfielder Michael Meszaros from Macclesfield. It has now been announced that the UniBond League Challenge Cup Final between Accrington and Bradford Park Avenue will be a two-leg affair. The first leg at Bradford is on either 9th or 30th April. The date for the second leg has yet to be decided.
---
21 March, 2002
YOUTH TEAM WELL PLACED
The Alty Youth team are well placed in the NW Youth Alliance league table, with games in hand on leaders Burscough, who have lost their last two matches.
ATTENDANCES
Courtesy of Terry Rowley, the updated UniBond Premier league attendances for this season can be found here
RESERVES HIT NINE!
Altrincham Reserves won 9-0 last night- a match report is here.
---
20 March, 2002
FURLONG COSTS ALTY DEAR- ALTRINCHAM 0 CREWE ALEX. 3 A.E.T.
Match report here
Seen right, Carl Furlong earns his first booking, for handball. He was later sent off. This and other pictures from the game, by Alan Johnson, are on his website.
ALTY DROP TO SIXTH
Wed. 20th March
Accrington S. 3 Lancaster C. 2
Gateshead 1 Bishop Auckland 0
Whitby T. 2 Blyth S. 2
---
19 March, 2002
LEAGUE GAMES-Tuesday
Barrow 1 Droylsden 2
Frickley 0 Bradford PA 0
Gainsborough T. 0 Hucknall T. 0
Marine 1 Colwyn B. 1
Runcorn 3 Hyde U. 1
Vauxhall M. 1 Bamber Bridge 0
Worksop T. 0 Burton A. 1
UNIBOND DATES
UniBond President's Cup Final Barrow v Gainsborough T. at Hyde, provisionally on 16 April.
UniBond Chairman's Cup Final Droylsden v Worksop T. at Droylsden on 18 April.
UniBond League Cup Final Accrington S v Bradford (neutral venue) on 9 or 30 April
Play-Offs Semi-Finals (3rd bottom in Premier v 5th in First Div. and 3rd in First Div. v 4th in First Div.) on 6 May. The Final is on 9 May.
The UniBond Shield between the league winners and Challenge Cup winners will take place on 6 May and not at the start of the following season as has been the pattern to date.
HUCKNALL TRIP
Times and fares for the supporters' coach to Hucknall on Saturday (23rd) are to be found by clicking the Away Travel button above.
F.A. TROPHY SEMI-FINAL DRAW
Yeovil v Burton Albion
Morecambe v Stevenage B.
---
18 March, 2002
UNIBOND NEWS
After Gareth Strange's move to Altrincham from Accrington, another Stanley player, Gary Williams, has moved on loan to Rossendale United. Also moving is Barrow's Lee Ellison, who has joined Spennymoor. He previously left Barrow for Gateshead before returning to the Bluebirds. Gateshead's captain and leading scorer Steve Preen is out injured for a month so may miss the game with Alty on 6th April. Meanwhile his club have brought in two Northern League players; Mark Lee from Consett and Gareth McGhie from Ashington. Lee was formerly at Hartlepool United and Spennymoor United. A third acquisition is the current Hartlepool youth coach, 34-year-old Martin Scott, who will be available for midweek games only. Scott played numerous League games for Rotherham, Nottingham Forest, Bristol City and Sunderland.
ALTRINCHAM 1 GAINSBOROUGH TRINITY 1
Match report here.
Pictured above by Alan Johnson is Stuart Coburn making a save during Saturday's game; for more pictures, visit Alan's site here.
---